BRANDT® EnzUp® P DS
Dry Liquid Enzyme and Phosphate Package

BRANDT EnzUp P DS - Dry Liquid Enzyme and Phosphate Package
This product contains a high concentration of phosphatase enzymes which convert inorganic phosphorus
into plant available phosphorus.
Key Benefits of BRANDT EnzUp P DS
Enhances and speeds up the plant's phosphate uptake and use
Enhanced plant response to fertilizer applications
Gets plants off to a strong start
Larger, healthier root systems
Improved stress and drought tolerance
Increased yield
Phosphatase enzyme – its primary function is to convert tied up organic phosphate into soluble, bio-available phosphate that is immediate available for plant use. This reaction significantly increases nutrient availability and uptake.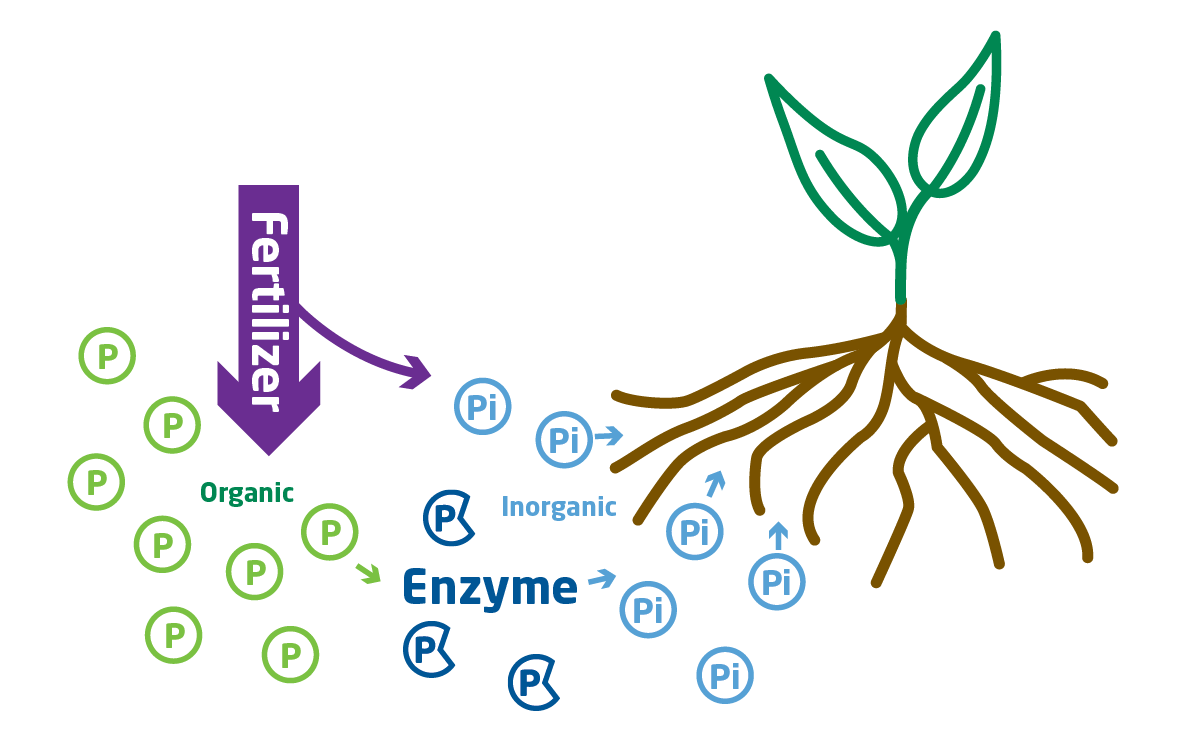 These products may only be sold in states where registered or where registration is not required. For further information, please contact your BRANDT representative.
Available in the following formulations:
Product
Label
SDS
SDS Spanish
Brochure
International Brochure
OMRI
Other
Available in the following formulations: