August 18, 2016
Brown Stem Rot and Sudden Death Syndrome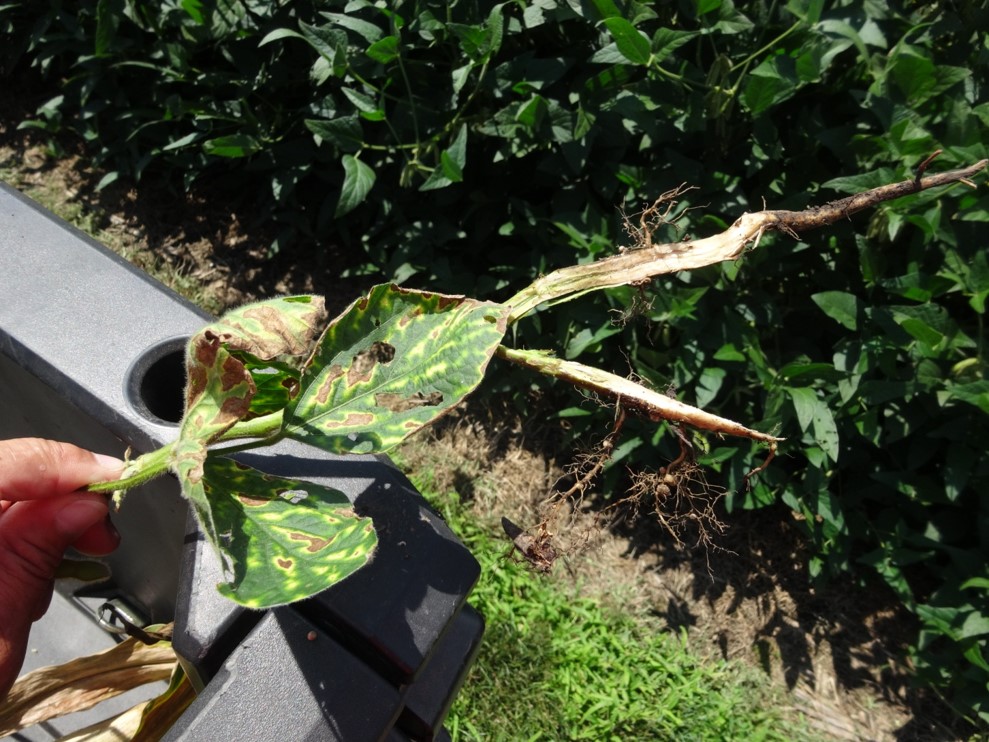 Brown stem rot (BSR) and sudden death syndrome (SDS) are among the most important yield-reducing diseases of soybeans throughout Illinois. These diseases are easily confused because foliar symptoms are very similar.
It is important to know the disease entered the root system 60 days prior to the visual symptoms on the leaf. Thus, managing the disease has to happen prior to planting as soybeans can be infected at very early stages of growth.
 Management
The use of resistant cultivars is the most effective approach to manage both BSR and SDS. In addition, SCN management should be seriously considered due to the important interaction of this nematode with both diseases. Other measures like tillage, crop rotation, and delayed planting will reduce BSR, while tillage and delayed planting may help reduce SDS.  New trial work has also pointed to applications of potassium chloride (potash) to the soil prior to planting will minimize the SDS.  The chloride reduces the disease Fusarium in the root which is responsible for the SDS.