Corn Insect Outlook
June 08, 2021
Info to Grow
Corn
Crop Protection
Blog
Cutworm: Last week, I observed corn that was planted in Mid-May with cutworm feeding damage. Corn is most vulnerable to cutworm damage from V1-V4. Be on the lookout for this feeding on later planted corn.
Corn Rootworm: As of June 7, we have reached 745 Pest Degree Day's (PDD) for corn rootworm. 50% egg hatch occurs between 684 and 767 PDD for corn rootworm, which mean feeding follows shortly. If customers have planted corn that is susceptible (VT Double PRO, Trecepta), be on the lookout for root pruning from larva within the next week.
Armyworm: In the last two weeks, Purdue has captured Armyworm moths in their traps across all locations but has recorded sporadic captures since April 1. Larval feeding typically occurs once 612 DD have been accumulated since first moth capture. Be on the lookout for armyworm damage, however, most corn hybrids are protected from this pest due to Bt traits.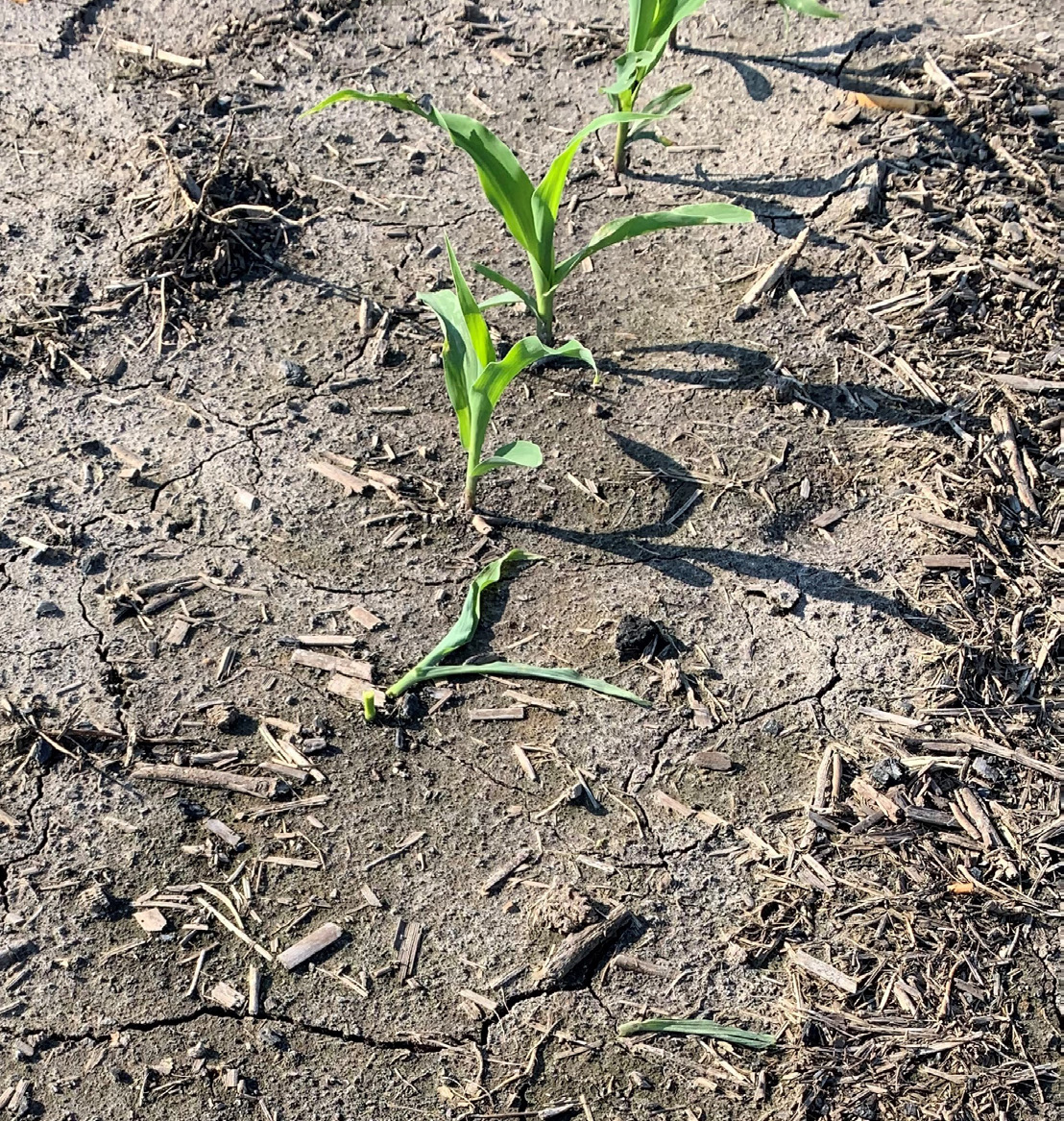 Cutworm damage. Observed June 3, 2021 near Carlinville, IL.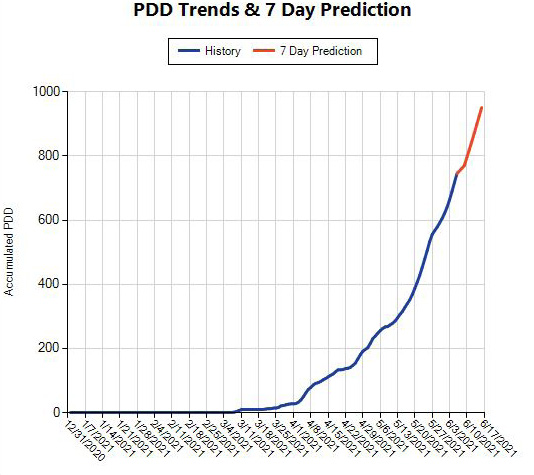 Corn Rootworm PDD Chart June 7, 2021 PDD = 745
(feeding occurs 684-767) Obtained from: https://data.prairie.illinois.edu/warm_pdd/default.asp