Tree Injection
BRANDT® enTREE®: Simple, effective tree care

BRANDT enTREE is a new groundbreaking micro tree injection device that makes nutrient and pesticide applications on trees easier than ever.
BRANDT enTREE formulations come packaged as pre-filled, ready to use applications that gently disperse chemistries intro the tree's vascular system. There is no measuring chemicals, no mixing and no spraying required with BRANDT enTREE. The tree simply uptakes the solution and when the application tube is empty, the application is complete. 
BRANDT enTREE is available in several different formulations, from pest control to tree health.
Looking for a BRANDT enTREE formulation in your region? BRANDT enTREE is available through distributors throughout the U.S. 
BRANDT enTREE Efficacy Trial:
Click HERE to read the Purdue University efficacy trial on the effectiveness of BRANDT enTREE
If you are a homeowner:
Contact your local tree care company and talk to them about using BRANDT enTREE EB to treat Emerald Ash Borer and other BRANDT enTREE products available in your area. 
If you are a licensed pesticide applicator or distributor:
Contact Terry Marie Fleischman at 509 947 1106 or Terry.Fleischman@brandt.co

Not all products are registered for sales in all countries and/or U.S. states. Please contact BRANDT concerning the registration status of the products in your area.
BRANDT enTREE Videos


Testimonials
"The performance of BRANDT® enTREE® EB's insect ide tree injection is pretty convincing. Below is a picture of two hickory trees that were attacked by tent caterpillars. The photo on the right shows the tree that was treated with enTREE® EB. The photo on the left shows the untreated tree."
 -Don Marken, Central Turf and Irrigation Supply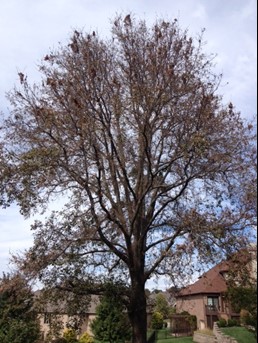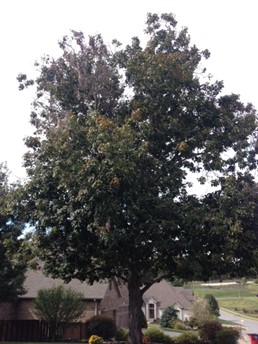 Untreated                                                     Treated