Lightning, BRANDT Extend Championship Level Partnership
BRANDT to continue to be featured on helmets for all Bolts road games
The Tampa Bay Lightning and BRANDT have extended their Championship Level partnership, making BRANDT one of a handful of organizations to be designated as the Lightning's top community partners.
The BRANDT logo will continue to be featured on the Bolts' helmets for all road games. In addition, the two organizations will partner for a signature community initiative to fight food waste.
"We are very excited to continue to call BRANDT a Championship Level partner," said Lightning CEO Steve Griggs. "As we discovered last year, BRANDT fits the vision and values of Vinik Sports Group. We look forward to continuing to work together to make a positive impact on the community and beyond."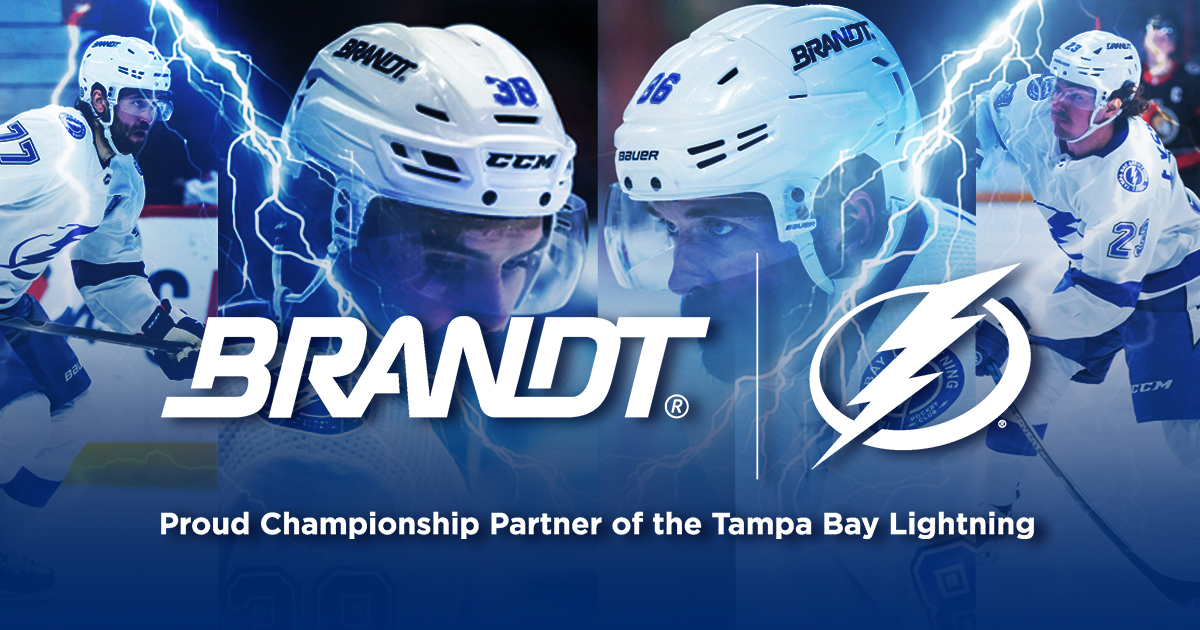 "It's hard to describe how much fun it is to be aligned with one of the premier sports teams in the world right here in Tampa," explained Rick Brandt, President and CEO of BRANDT. "For more than 70 years, BRANDT has built a positive culture and we are committed to growing that Team BRANDT culture here."
The BRANDT brand will appear on all Lightning road game helmets throughout the regular season, as well as the Stanley Cup Playoffs. This will provide BRANDT with visibility during regional, national and international television broadcasts across all 32 NHL markets, as well as exposure on digital and social media and team marketing efforts.
In addition to helmet branding, the partnership with BRANDT will also have a significant community give back component, with the organization working alongside the Bolts to fight food waste. The Lightning will supply full logistical and communications support for the initiative.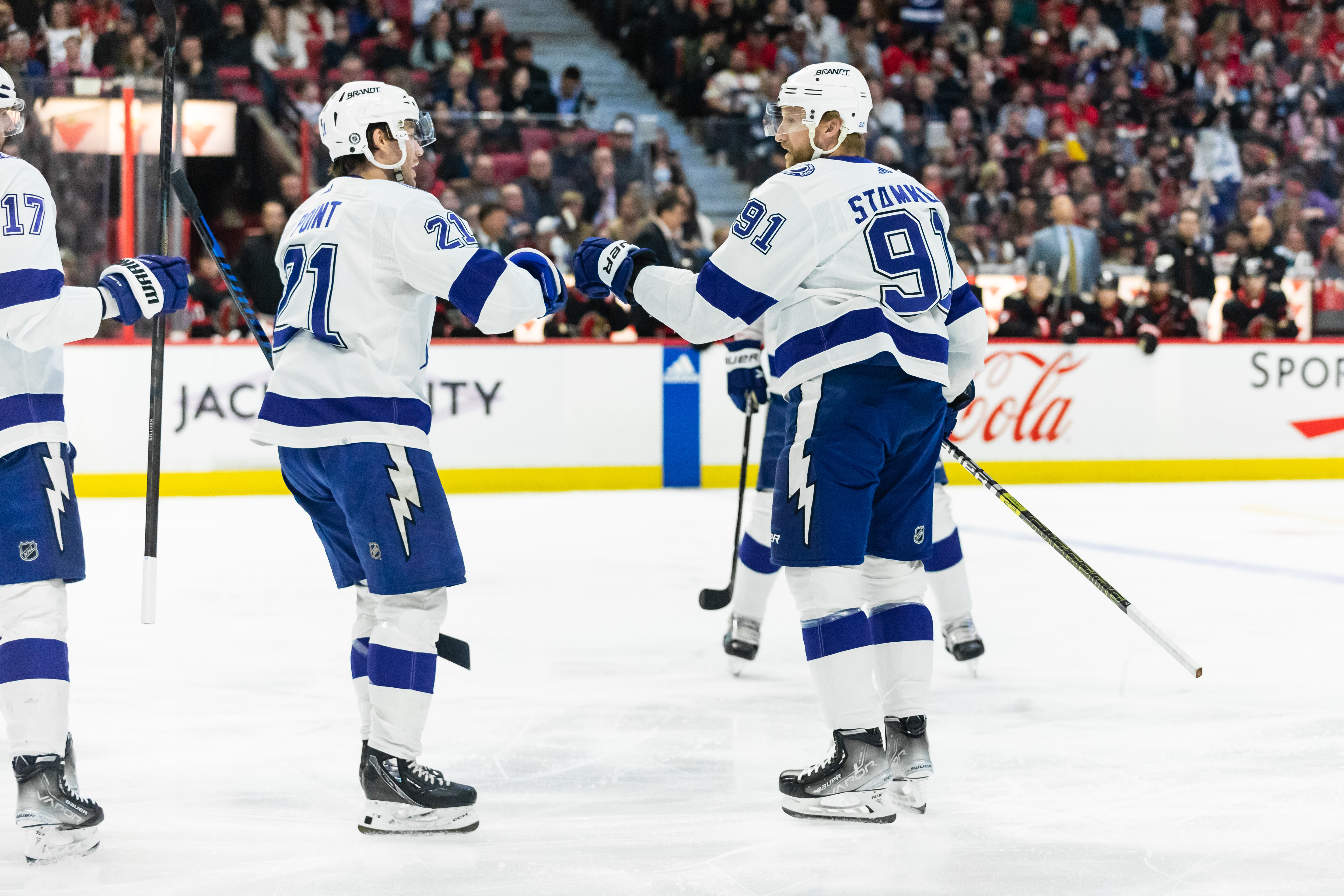 New for the 2023-24, BRANDT will also be the presenting partner of Bolts Beginnings, an intimate look at where select Tampa Bay Lightning players grew up and started their path's to the echelons of professional hockey.
"As a family-owned and family-run company, we're always looking for ways to bring 'family' into our marketing partnerships and business relationships," said Brandt. "Bolts Beginnings enables us to showcase our family history in an authentic, approachable format."
Other partnership elements include BRANDT customer and employee engagement through hospitality and experiential initiatives. BRANDT will also receive exposure inside AMALIE Arena during home games, as well as on television broadcasts.
In addition to the Lightning activations, BRANDT will also be featured during University of South Florida football games.
Lightning Championship Level partners are those with the strongest commitment to Vinik Sports Group and have access to the most exclusive, marquee assets. Other Championship Level partners include PepsiCo, DEX Imaging, AdventHealth and Spectrum.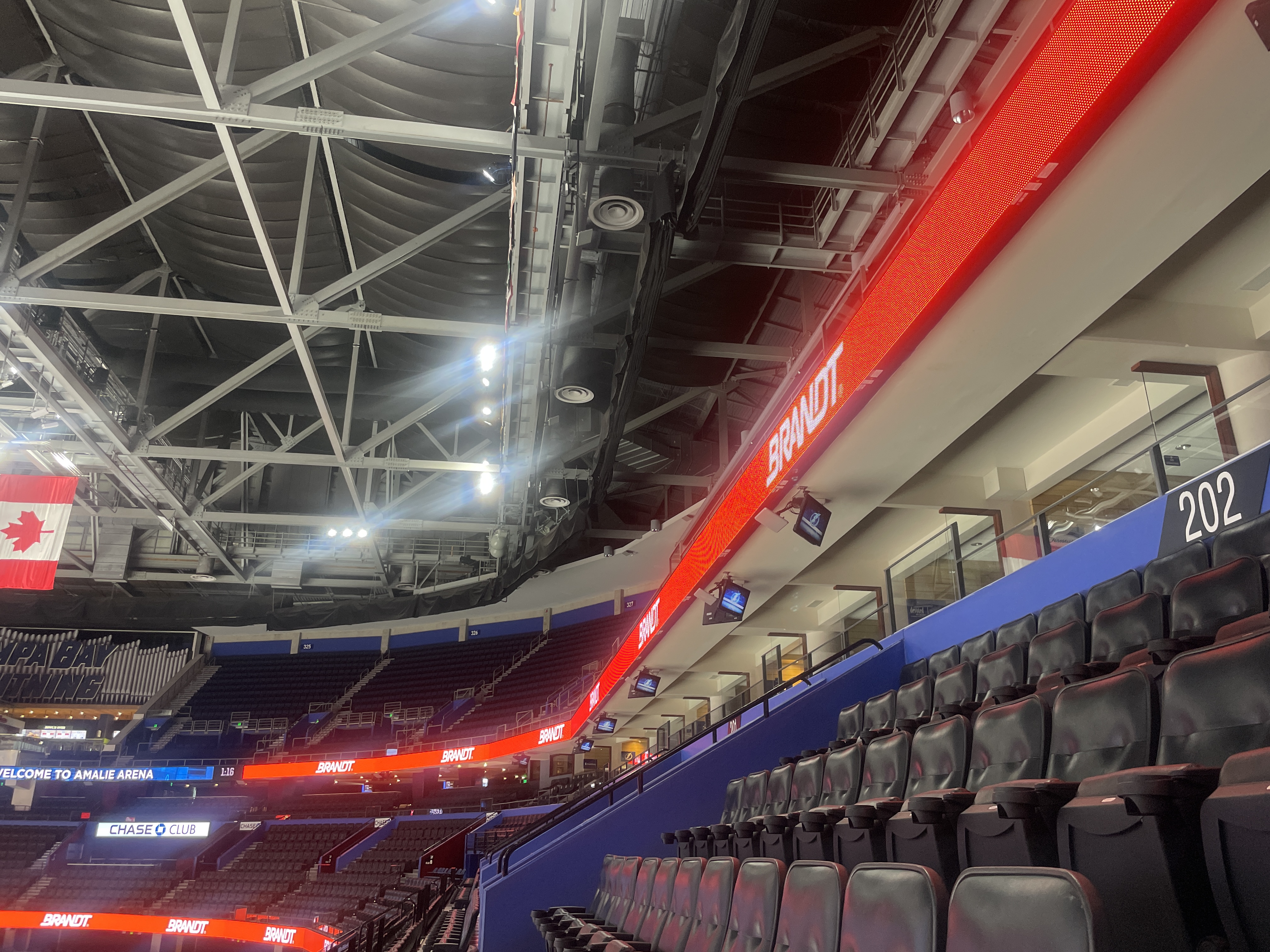 About BRANDT
A leading agricultural company, BRANDT serves growers around the globe. Founded in 1953 by Glen Brandt and his sister Evelyn Brandt Thomas to help Illinois farmers adopt new and profitable technologies, the company has experienced aggressive growth under the leadership of President and CEO Rick Brandt. Innovation, technology and strong customer service are a few of the core beliefs that drive BRANDT today. BRANDT's focus is providing the products and services that give growers the best opportunity for return while building a stronger, healthier and more abundant food supply.