Lightning, BRANDT Join to Form Championship Level Partnership
BRANDT to Be Featured on Helmets for All Bolts Road Games
The Tampa Bay Lightning and BRANDT have formed a Championship Level partnership, making BRANDT one of six organizations to reach the Lightning's top level. The agreement includes many exciting elements, including the BRANDT logo being featured on the Bolts' helmets for all road games. Signature to the Lightning's top-level partnerships, giving back to the Tampa Bay community will be a key component, with a focus on fighting food insecurity.
"We are very excited to welcome BRANDT and its employees to the Tampa Bay community and to our exclusive group of world-class, Championship Level partners," said Lightning CEO Steve Griggs. "BRANDT's commitment to not only the region, but to its customers and staff throughout the world, aligns with the vision and values of Vinik Sports Group. We look forward to working together to make a positive impact on the community and beyond."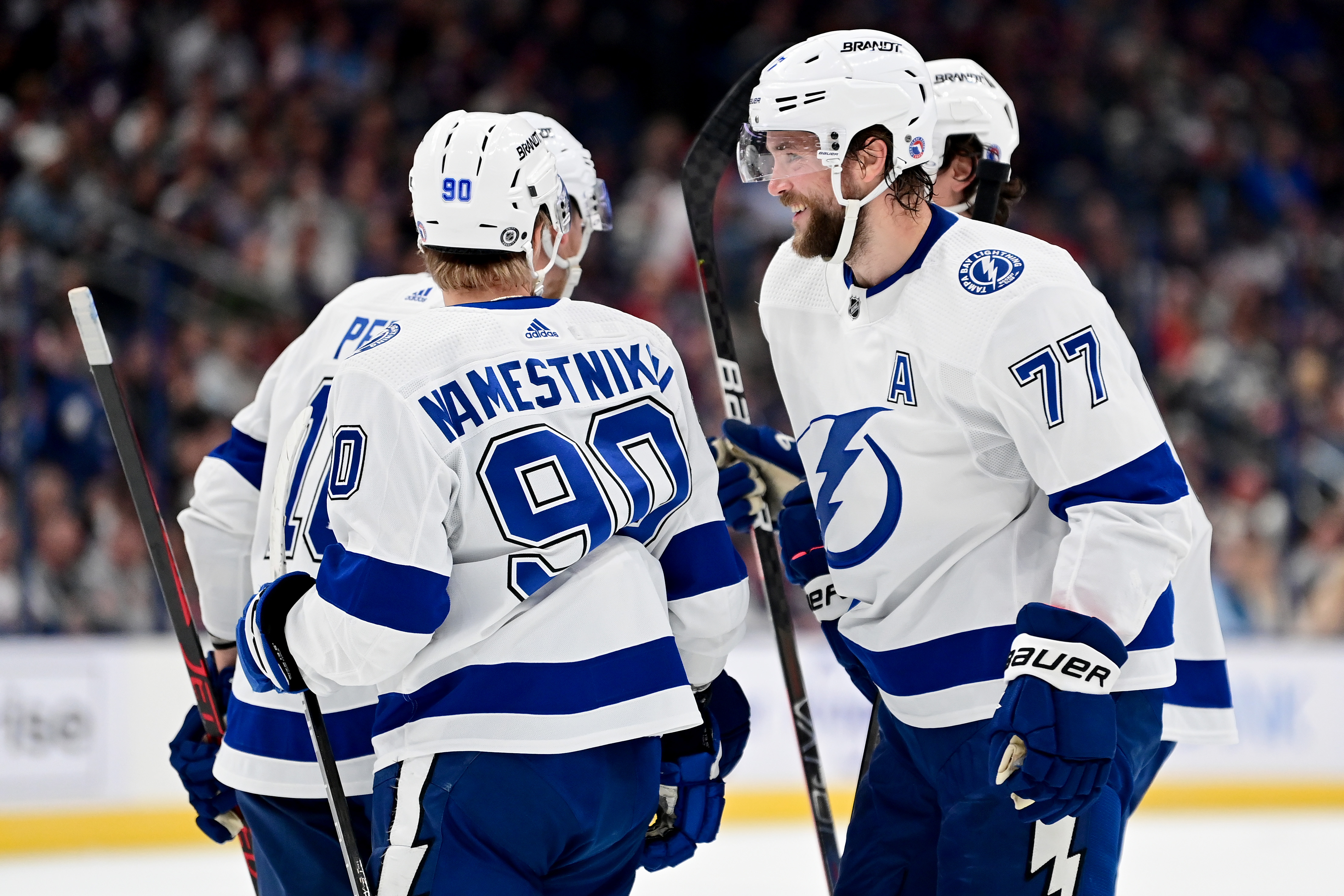 "By partnering with one of the premier sports teams in the world, we are able to really plant a flag in Tampa, our headquarters and home since 2020," explained Rick Brandt, President and CEO of BRANDT. "And it allows us to start giving back to Tampa. For 70 years, BRANDT has built a positive culture and we are committed to growing that Team BRANDT culture here.
Lightning road game helmet branding will include all 2022-23 regular season games , as well as the Stanley Cup Playoffs. This will provide BRANDT with visibility during regional, national and international television broadcasts across all 32 NHL markets and beyond, as well as exposure on digital and social media and team marketing efforts.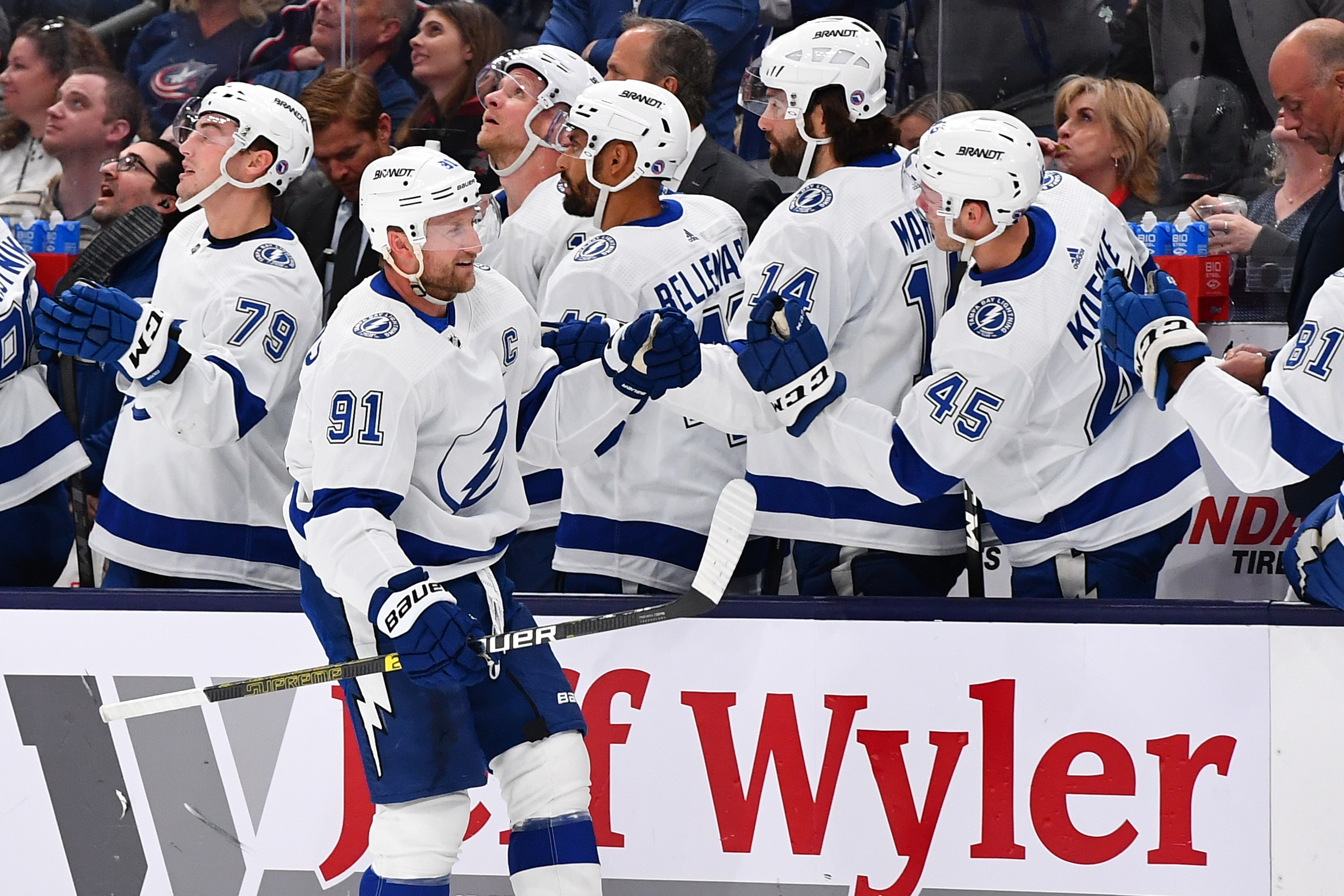 In addition to helmet branding, the partnership with BRANDT will also have a significant community give back component, with the organization working alongside the Bolts at local food banks across the Tampa Bay region to help in the fight against food insecurity. The Lightning will supply full logistical support for these events and also full internal and external media coverage.
Other partnership elements include BRANDT customer and employee engagement through hospitality and experiential initiatives, as well as other opportunities to attend NHL tentpole events, private activations at AMALIE Arena and exclusive meet and greets. BRANDT will also receive exposure inside AMALIE Arena during home games, as well as on television broadcasts.
In addition to their Lightning activations, BRANDT signage will also be featured during University of South Florida football and basketball games.
Lightning Championship Level partners are those with the strongest commitment to Vinik Sports Group and have access to the most exclusive, marquee assets. Other Championship Level partners include JPMorgan Chase, PepsiCo., DEX Imaging, AdventHealth and Spectrum.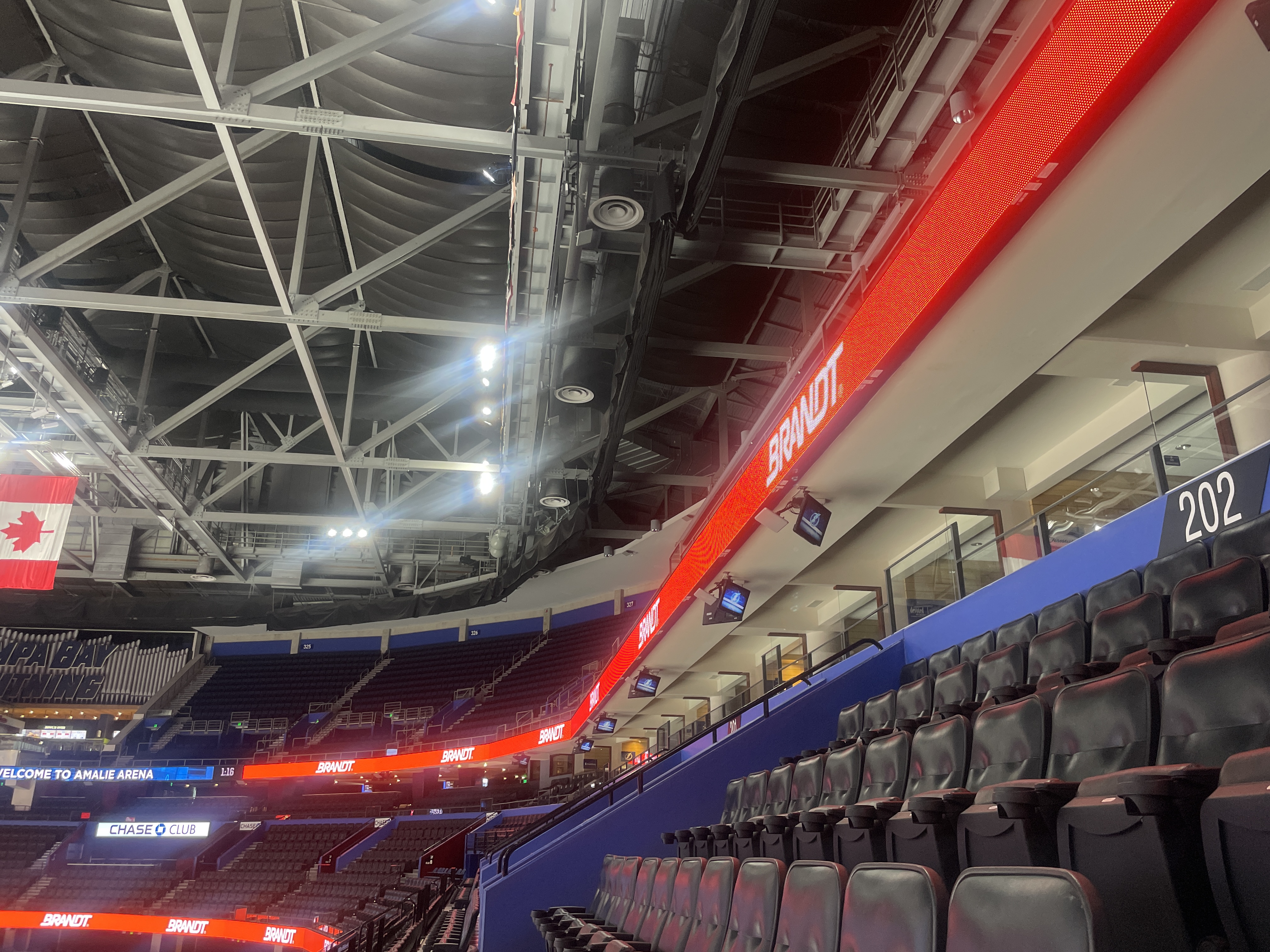 About BRANDT
A leading agricultural company, BRANDT serves growers around the globe. Founded in 1953 by Glen Brandt and his sister Evelyn Brandt Thomas to help Illinois farmers adopt new and profitable technologies, the company has experienced aggressive growth under the leadership of President and CEO Rick Brandt. Innovation, technology and strong customer service are a few of the core beliefs that drive BRANDT today. BRANDT's focus is providing the products and services that give growers the best opportunity for return while building a stronger, healthier and more abundant food supply.