BRANDT® Acquires Majority Interest in Utah-Based BAICOR®
SPRINGFIELD,Illinois (28 April 2016) – BRANDT, a leading agriculture retailer and manufacturer of specialty Ag products, has acquired a majority interest in BAICOR, L.C. BAICOR, based in Logan, Utah, manufactures and distributes specialty fertilizers, focusing on liquids for foliar and soil applications.
This acquisition will give BRANDT additional manufacturing capacity, plus access to a pipeline of new products based on leading research at the forefront of plant nutrition.
"I am excited about this transaction," said Rick Brandt, President & CEO of BRANDT. "BAICOR shares our values: We both believe in maximizing plants' potential through the application of good science and quality products. We are thrilled to welcome BAICOR into the BRANDT family."
Founded in 1989, BAICOR manufactures products for agriculture, greenhouse, turf and lawn & garden growers. The company distributes more than 40 proprietary specialty agriculture inputs under the BAICOR brand, in addition to extensive private label manufacturing. BAICOR products are distributed globally.
"We are excited to join the BRANDT family," said Dr. Gene Miller, Founder of BAICOR. "This transaction makes us part of a bigger organization and will provide the opportunities necessary to continue to grow in the business and stay on the cutting edge of plant nutrition."
BAICOR will operate as a BRANDT subsidiary, part of the company's Specialty Formulations division under the direction of EVP Bill Engel. BAICOR employees will be retained and BAICOR management will continue to operate the company day-to-day.
"We've been working with the BAICOR team indirectly for a number of years through our Grigg Brothers brand," noted Brandt. "And we've seen firsthand the quality of their products and their commitment to customer service. With the BAICOR team on board, the BRANDT team is even stronger."
Media Contact: Karl Barnhart, Karl.Barnhart@Brandt.co, 917 826 2145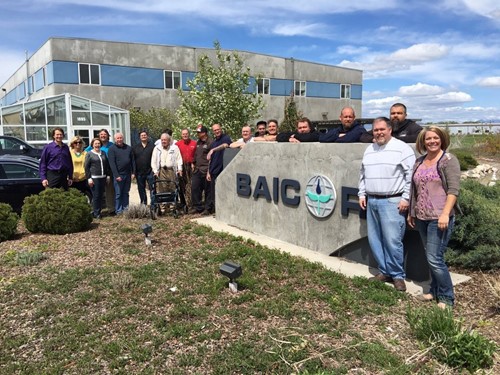 About BRANDT
A leading agricultural company, BRANDT serves growers around the globe. Founded in 1953 by Glen Brandt and his sister Evelyn Brandt Thomas to help Illinois farmers adopt new and profitable technologies, the company has experienced aggressive growth under the leadership of President and CEO Rick Brandt. Innovation, technology and strong customer service are a few of the core beliefs that drive BRANDT today. BRANDT's focus is providing the products and services that give growers the best opportunity for return while building a stronger, healthier and more abundant food supply.