BRANDT Hires Four Territory Sales Managers for Turf
SPRINGFIELD, Illinois (September 10, 2018) – BRANDT is recharging its turf and ornamental business, introducing four new territory sales managers to represent the BRANDT®, GRIGG™, and BRANDT® iHammer T&O product lines.
This expansion of BRANDT's turf and ornamental sales force shows the company's commitment to the golf and sports turf industry. Each rep has significant turfgrass experience, including golf course management and fertilizer and chemical sales.
Tom Breiner will cover the Northeast US. He has worked closely with the BRANDT product lines in recent years as an Account Manager for Verdesian Life Sciences.
Amy Dearinger will manage sales in the South Central US. With a degree in turfgrass management, Amy brings more than 15 years' experience in fertilizer and chemical sales. She was most recently at The Hill Company, a partner of TurfVentures.
Chris Quinlan will cover the upper Midwest and Canada. He joins BRANDT after 25 years as a territory sales manager for Barenburg USA, Becker Underwood, Turf Partners and Wilbur-Ellis.
Ryan Jerome will be based near the BRANDT headquarters in Springfield, IL, managing sales in the Midwest. He has a degree in turfgrass management and has worked the majority of his career in either golf course management and/or fertilizer and chemical sales. He was most recently at MTI Distributing.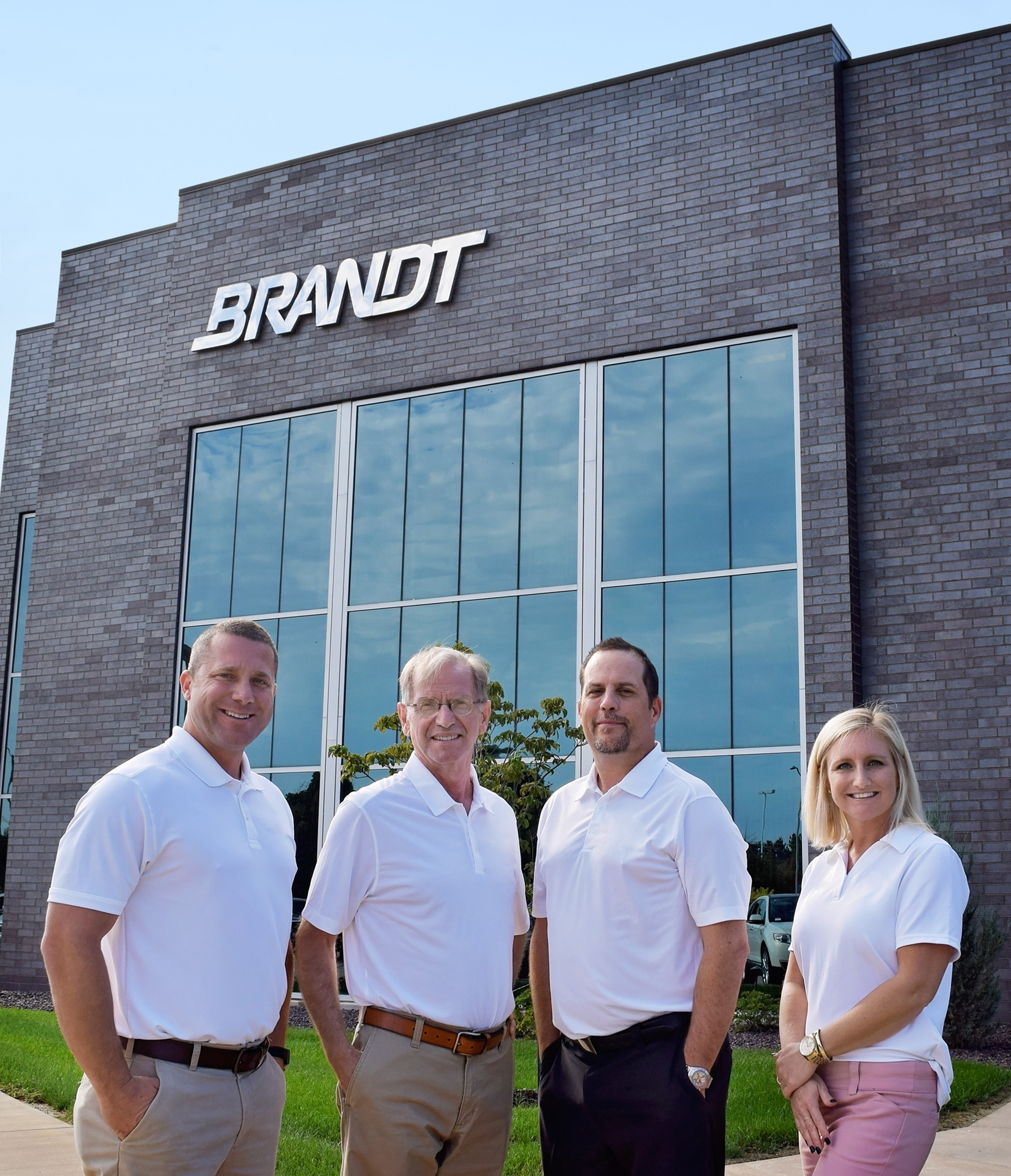 L to R: Ryan Jerome, Tom Breiner, Chris Quinlan and Amy Dearinger. 
"These new hires are great additions to our turf and ornamental sales team," said John Guglielmi, BRANDT Specialty Formulations National Sales Director. "They all have extensive backgrounds in the industry and will be strategically placed to reach our distributors and customers wherever they need us."
BRANDT's turf and ornamental product line consists of three complementary brands. The company's flagship brand, BRANDT, boasts a broad portfolio of specialty fertilizers, adjuvants, pond dyes and biopesticides. GRIGG represents a portfolio of proven foliar nutrients, backed by science and research. BRANDT iHammer is dedicated to the development of innovative plant health technologies. Together, these three brands are a one-stop shop for all turf management inputs.
"I'm excited for the future of our T&O business," said Bill Engel, BRANDT Specialty Formulations Executive Vice President. "These new hires are already bringing energy and enthusiasm that I know will translate into enhanced customer service, increased customer satisfaction and ultimately a stronger business."
To learn more about the company's turf & ornamental products, download the BRANDT Turf Product Finder App.
About BRANDT
A leading agricultural company, BRANDT serves growers around the globe. Founded in 1953 by Glen Brandt and his sister Evelyn Brandt Thomas to help Illinois farmers adopt new and profitable technologies, the company has experienced aggressive growth under the leadership of President and CEO Rick Brandt. Innovation, technology and strong customer service are a few of the core beliefs that drive BRANDT today. BRANDT's focus is providing the products and services that give growers the best opportunity for return while building a stronger, healthier and more abundant food supply.