University of Illinois Springfield Opens Evelyn Brandt-Thomas Lounge
On Sunday, January 14th the doors opened to the first-ever Student Union Building on the University of Illinois Springfield campus. Inside the state-of-the-art facility is the Evelyn Brandt Thomas Lounge – an area designed for students to study, meditate and encourage thought - adding value to the college education experience. Evelyn, co-founder of BRANDT and philanthropist, received an honorary doctorate from the university in 2014 for her commitment to education and community. She hopes the lounge serves as inspiration for future leaders.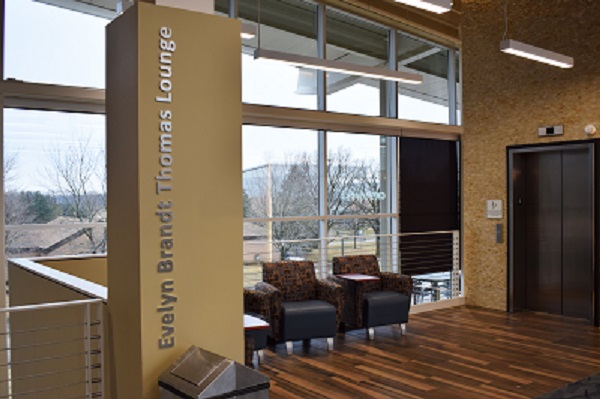 About BRANDT
A leading agricultural company, BRANDT serves growers around the globe. Founded in 1953 by Glen Brandt and his sister Evelyn Brandt Thomas to help Illinois farmers adopt new and profitable technologies, the company has experienced aggressive growth under the leadership of President and CEO Rick Brandt. Innovation, technology and strong customer service are a few of the core beliefs that drive BRANDT today. BRANDT's focus is providing the products and services that give growers the best opportunity for return while building a stronger, healthier and more abundant food supply.