August 30, 2019
BRANDT® GlucoPro® on Sweet Potatoes: See the Difference
The extremely dry growing season this year in the south east is providing an interesting testing ground. The photos from this sweet potato trial in North Carolina were taken about 60 days after transplanting. One application of BRANDT GlucoPro was applied at a rate of 8 ounces per acre in the transplant water.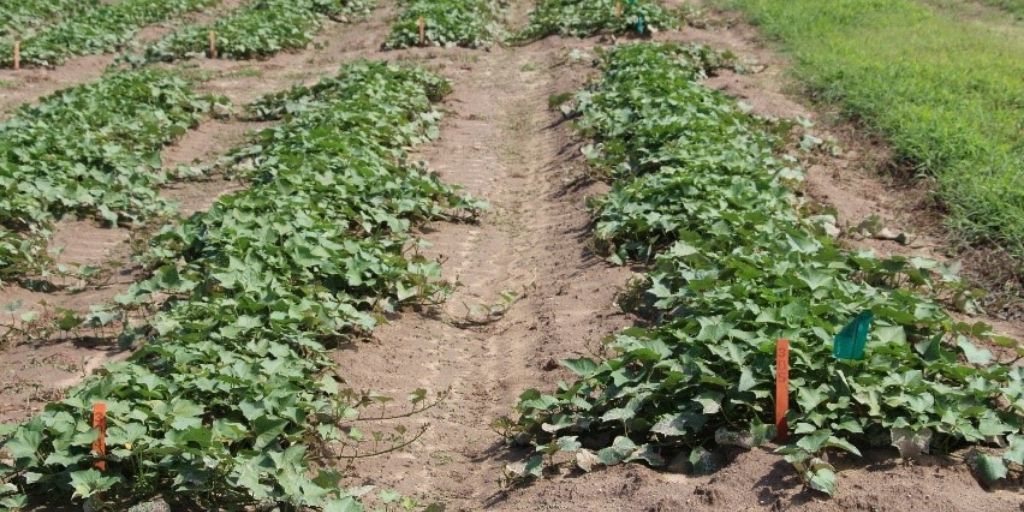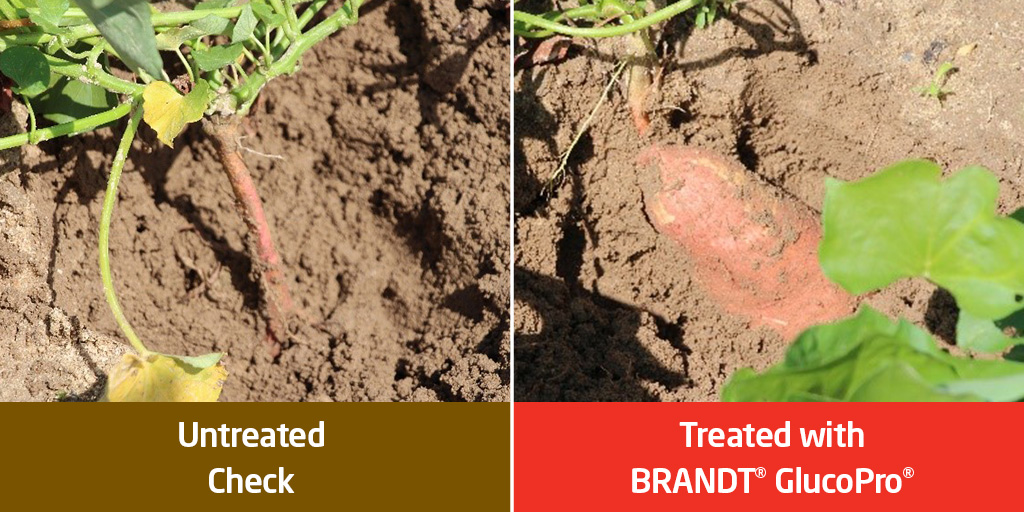 Not much visual difference was noticed in the above ground plant material, yet when roots were dug, the difference was impressive. BRANDT GlucoPro has been known to boost early fruit maturity in several crops, and this trial is no exception.
The sweet potato plants treated with BRANDT GlucoPro were far ahead of the untreated plants in root size/swelling, suggesting the potential for earlier harvest, and increased yield. Applications of BRANDT GlucoPro increase the release of glucose in the plant, giving transplants a head start and improving plant vigor, which can be seen throughout the growing season.