April 13, 2020
COVID-19 Threats to Turf Industry
As we continue to wade through the COVID-19 pandemic, one thing is certain:  It will take an entire community and industry to successfully get through this unprecedented time.  In this edition of 'Information to Grow' on, we would like to focus on minimum maintenance suggestions, provide additional resources, and offer the knowledge that the BRANDT T&O team is here to help, if necessary.
Right now, turfgrass managers face the threat of personal infection with the virus, labor shortage, decreased revenue from golf operations, budgetary constraints, and general uncertainty about when this crisis will end.  This represents a difficult set of circumstances to navigate. Communications about the COVID-19 situation, and how it affects your facility, should be obtained from your local GCSAA chapter, municipality or University extension agency.  Please follow all state and local mandates as it relates to work activities and safety protocols.  However, with this said, consider the following opportunities and suggestions: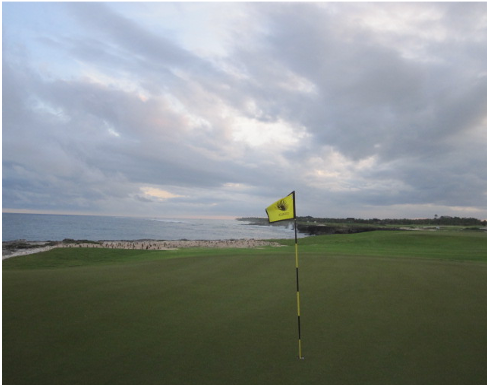 1. Keep employees engaged and safe. Many will need mentoring now more than ever, and you have a say in their health and 'real world' education.  Take this seriously and build relationships.
2. Tackle some of those projects that club, owners, or municipalities have wanted to finalize like tree and irrigation work, an upgraded washing station, pesticide and equipment storage, or record keeping logistics.
3. With enough manpower and money, aggressively cultivate without golfers limiting efficiency. 
4. Reduce mowing to a minimum. This will vary depending on grass species and location.  Generally, raise the height of cut to reduce stress and encourage a deeper root system.
5. Rely on residual nitrogen (N) for as long as possible. This will depend on soil type, weather (soil temperatures and rainfall), and previous frequency and source of N applications.
6. Use slow release N and spoon feed foliar applied nutrients, if possible, to support efficiency and best control shoot growth.
7. If using plant growth regulators (PGR's) to suppress growth, consider added value technologies to further enhance vigor, rooting, and shoot density. For example, BRANDT iHammer's glycoregulator technology, which has been shown to offer synergy with PGR's and reduce stress.