August 23, 2016
Diplodia Ear Rot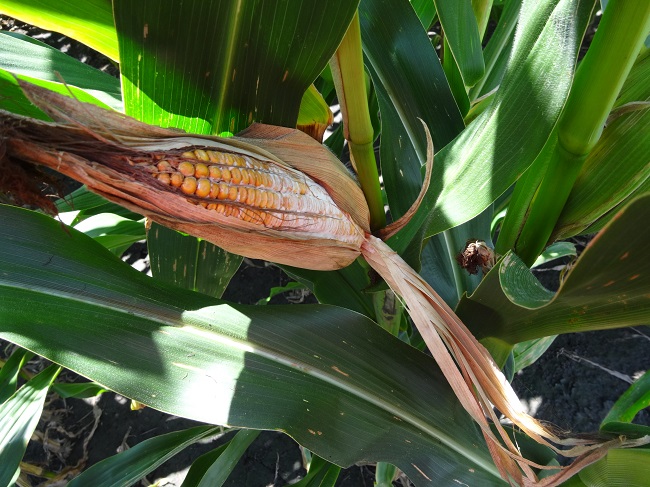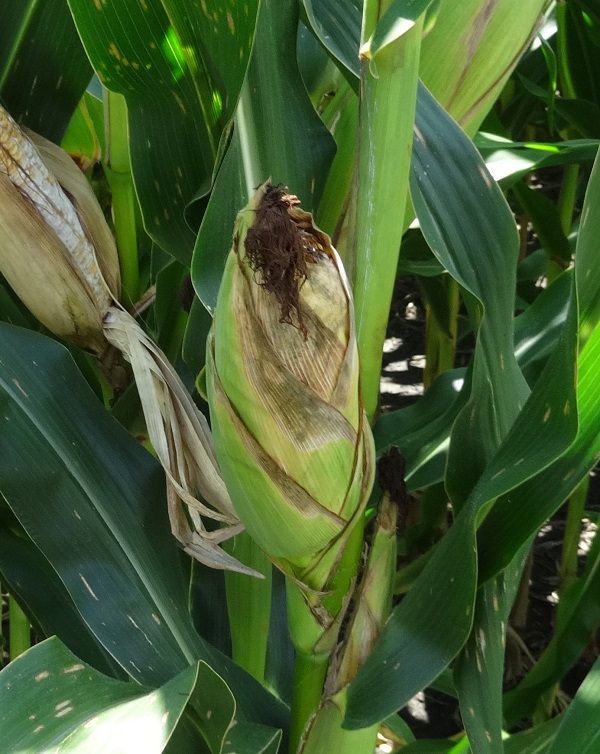 Diplodia Ear Rot
Disease Cycle: The pycnidia-covered corn debris that remains on the soil surface will overwinter and provide a source of infection for the following year. Infection by Diplodia is enhanced by dry weather prior to silking, followed by wet conditions at and just after silking. Ears are most susceptible to this disease during the first 21 days after silking. Earworm damage at the ear shank or Japanese beetle feeding on the silk are often associated with the disease.
Applying an insecticide at tassel stage reduces insect feeding and the onset of the disease. During drought or dry conditions, insects tend to attack the first-flowering plants and thus the disease is heaviest in these fields.
Harvest the infected fields at a higher moisture percentage and dry the grain to minimize the spread of the disease in the field and in the grain bin.