July 01, 2016
Managing Two-Spotted Spider Mites on Soybeans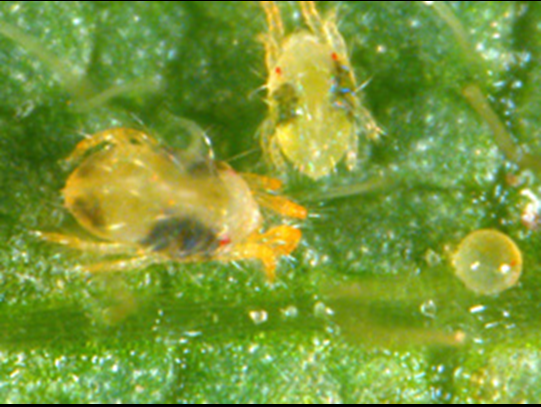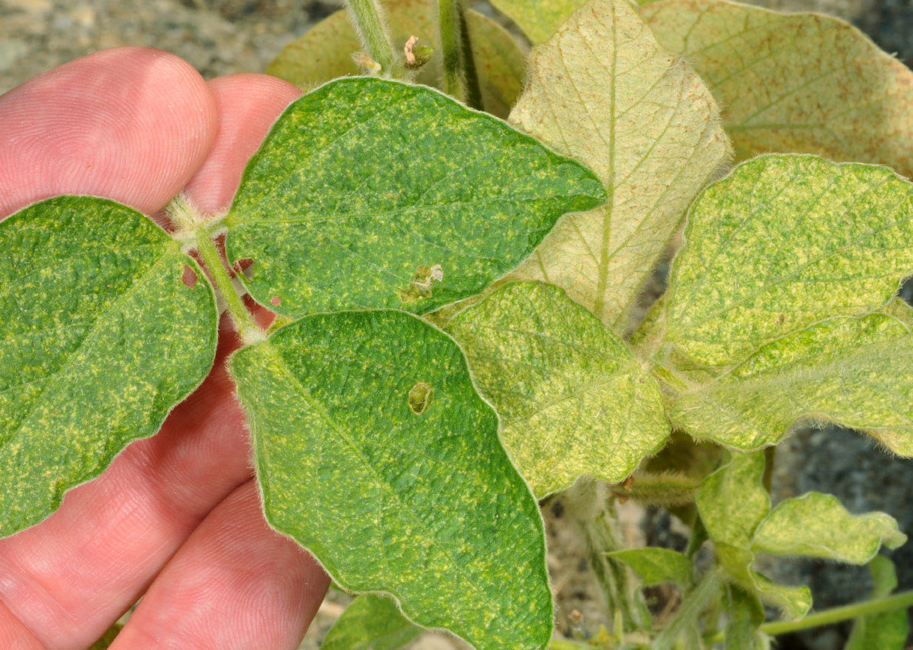 Spider Mite Information and Recommendations
Two-spotted Spider Mites have been detected in Central Illinois soybean fields. Extended periods of hot temperatures and minimal rainfall are ideal for outbreaks. These conditions increase the reproduction of spider mites and beneficial insects cannot control populations. Also, under these conditions, spider mite movement is increased from surrounding vegetation to healthy soybean plants.
Recommendations for Spider Mite Infestation in Illinois:
1. Spray the whole field, not just the edges.
2. Use 1 pint/acre of either Dimethoate or Chlorpyrfos. Bifenthrin at 6 oz/acre is also a good choice for OP resistant mites.
3. Must acidify the solution to under pH 5. BRANDT® Smart Trio® is a good acidifier and mitigates plant stress.
4. Coverage is key - 20 gal/acre at 40 psi or greater.
5. Watch the temperature. Hotter temperatures speed up mite life cycle.
Things to Remember:
Pay attention to what other insects might be feeding to determine appropriate insecticide.
Spraying mites at early plant growth stage may mean a second application for mites in addition to Japanese Beetles, Bean Leaf Beetles or Stink Bugs.
Highly recommend the addition of BRANDT® Smart Trio® and Manni-Plex® B-Moly. These are ideal conditions for a significant response with insecticide.
Retail Locations
Ashland: 217-476-3438
Auburn: 217-438-6158
Cooksville: 309-725-3710
Cropsey: 309-377-3121
Fairbury: 815-692-2612
Fisher: 217-897-6920
Franklin: 217-675-2302
Galesville: 217-489-2141
Greenview: 217-968-5589
Gridley: 309-747-2233
Lexington: 309-365-7201
Lincoln: 217-735-2571
Mt. Auburn: 217-676-3231
New Berlin: 217-488-3125
Niantic: 217-668-2228
Oakford: 217-635-5765
Pleasant Plains: 217-626-1127
Raymond: 217-229-3442
Towanda: 309-728-2294
Virginia: 217-452-3545
Waverly: 217-435-5463
Williamsville: 217-566-2113