October 18, 2019
Manganese Nutrition on Creeping Bentgrass Putting Greens
The calendar says it's officially autumn and the leaves are changing so is now the time to think about disease management? Well, if you're managing creeping bentgrass (Agrostis stoloniferous L.) greens in the northern tier, particularly newer swards or those with a history of take-all-patch (Gaeumannomyces graminis), the answer is yes. Nutrient and pest interactions play a key role in disease  management programs and one such example is manganese (Mn) and take-all-patch.
Mn deficiency greatly increases the incidence and severity of take-all-patch. While symptoms of the disease usually appear in late spring or early summer, the best management of this disease is to consider Mn and fungicide applications in the fall (prior to dormancy) and spring as part of a preventive approach. Increasing the water volume for fungicide applications or post treatment irrigation can improve fungicide efficacy. Further reduce disease severity by acidifying the rhizosphere.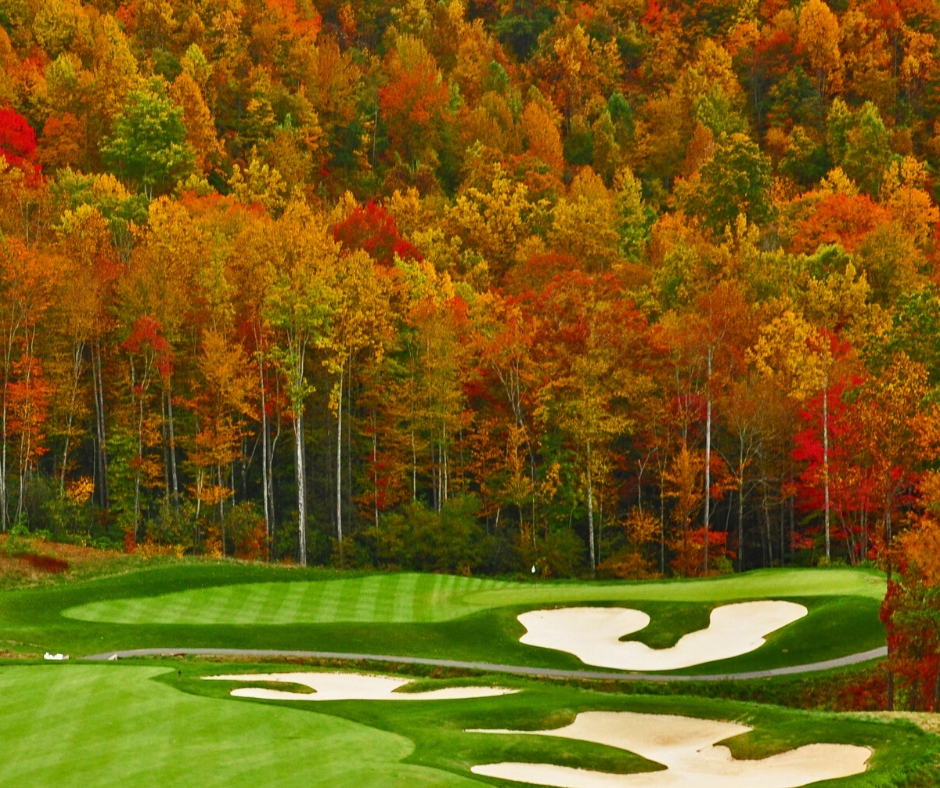 Did you know that Mn deficiency occurs most commonly in higher pH (>7) or recently limed soils? This response is most prevalent for low CEC soils where frequent leaching occurs. Common Mn sources included MnSO4 and Mn EDTA, however the most effective source is a foliar applied amino acid-complexed Mn formulation, such as GRIGG Proven Foliar offerings. Mn has an important role in key primary plant metabolic processes such as photosynthesis, chlorophyll synthesis and is also a co-factor for a large number of enzymes. Visual deficiency symptoms include chlorosis (on the youngest leaves), since Mn is immobile, and interveinal yellowing with veins green to light green.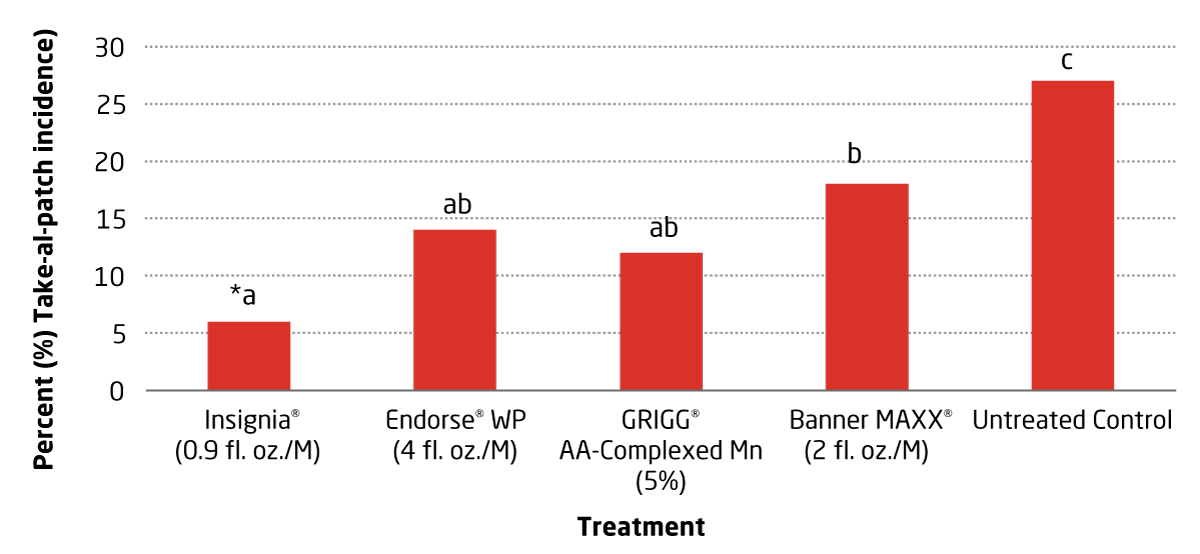 Effect of different treatments applied in the spring (2004) and fall (2005) on take-all-patch severity in the summer of 2005 (B.B. Clarke, Rutgers University)
#Treatments were applied on Nov. 19 and Dec. 10, 2004 and April 1 and April 24, 2005.
*Treatment means with the same letter are not statistically different (P=0.05)
Choosing a highly efficient Mn source will maximize tissue concentration, thus results. For best preventative take-all-patch control, make two (2) fungicide applications in the fall and two (2) in the spring (Figure 1).