March 07, 2017
2017 Weather and Observations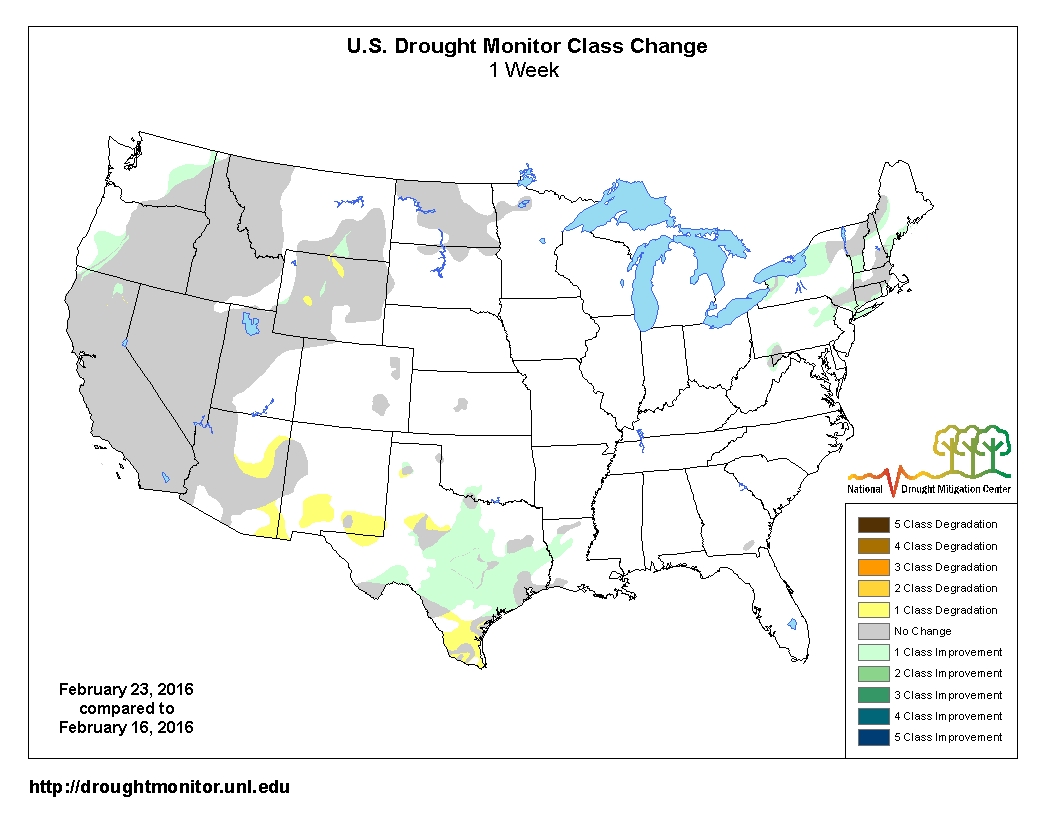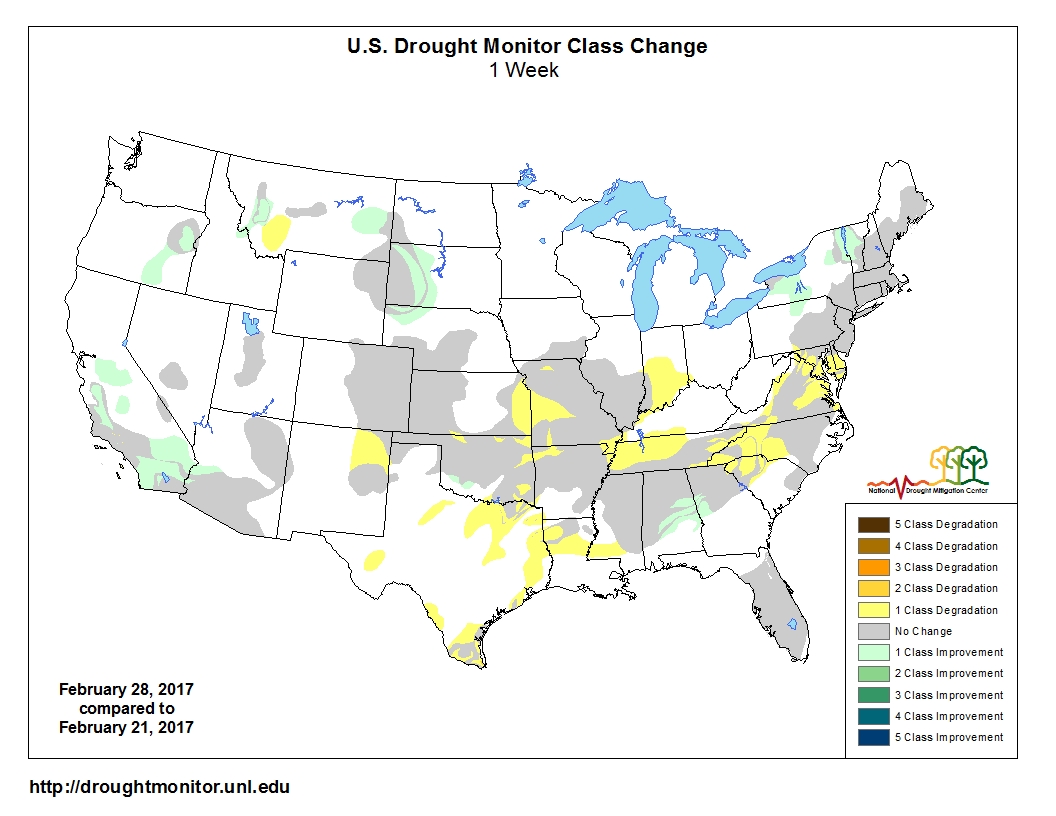 Weather has been a hot topic of conversation so far in 2017. Looking at the drought maps to the left it's almost been a complete 180 turn with the West getting hammered by rains and many areas east of the Rockies entering early stages of drought. 
Observations in Central Illinois have been no different. Lack of rain and snowfall paired with warmer than normal conditions have been good for early field work, fertilization and raising soil temperatures, but we could be lacking adequate moisture once it's time to plant.  We'll be watching long-term forecasts very closely knowing that the window to plant could open in the next couple of weeks.  
With that in mind, we've been busy with Spring tillage and fertilizer applications.