April 11, 2017
Weekly Agronomy Update
2017 Soil Temperatures in Illinois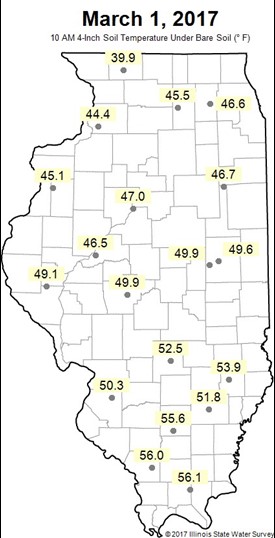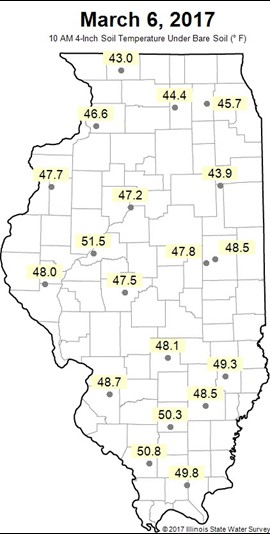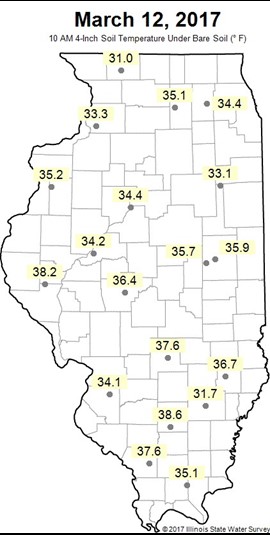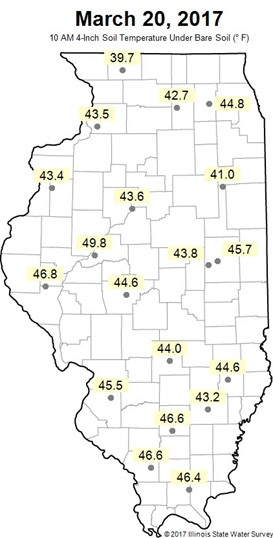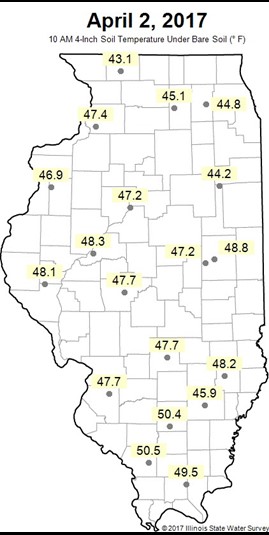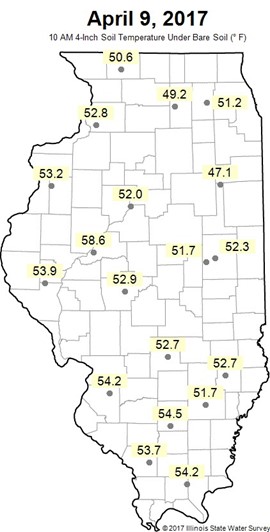 Past 30 Day Precipitation Map
Eastern Illinois continues to be the driest part of the state in the past month.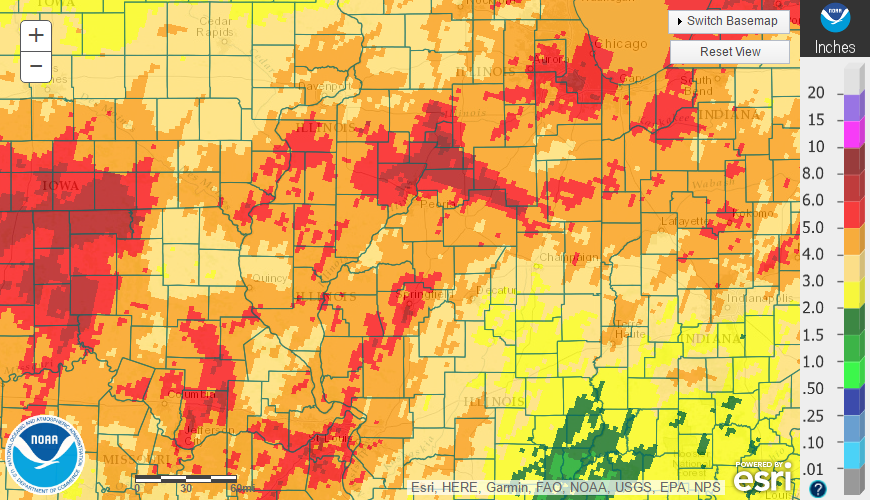 Bookmark this Purdue Website!
For those of you who don't frequent this website it would be a great place to spend some time weekly.  Purdue collects and reposts all the Midwest University's newsletters and posts them in 1 spot.  In addition to the newsletters, they have historical agronomy information and bulletins for anyone.  A great spot for anyone looking to learn more about agronomy.