Used by America's Most Celebrated Sports Fields
BRANDT's premier fertilizer brand, GRIGG, has been used on the Rose Bowl Stadium field for more than 18 years. The field has been named the best looking field in all of college football and some of the key nutritional products used on the field include GRIGG's Proven Foliar® nutrient line and GreenSpec® granular nutrient line. Both product lines are sophisticated, high quality nutrition blends that have been proven and tested through years of university field trials.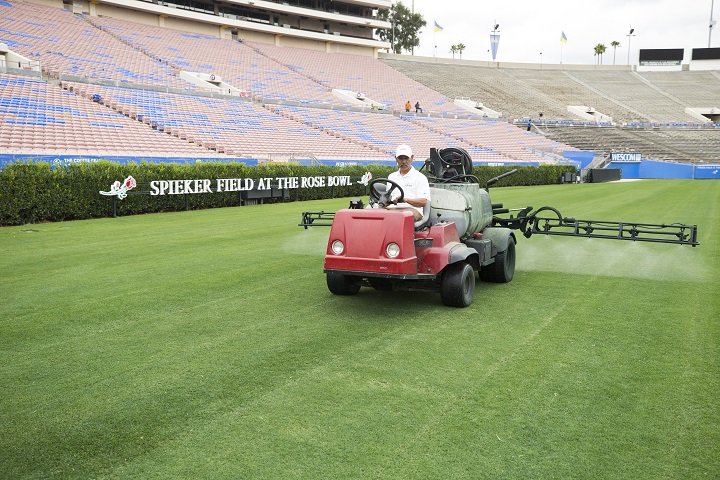 View The Program...
Get a look at the GRIGG Sports Turf Nutrition Program. This program is designed to increase turf vigor, overall quality, wear tolerance, and provide quick establishment. They include the use of GRIGG™ Proven Foliar® nutrients and GRIGG™ GreenSpec® granular nutrients, which are formulated based on many years and ongoing plant nutrition research.
Download the GRIGG Sports Turf Nutrition Program >
Meet Will Schnell...
Rose Bowl Stadium Turfgrass Manager
"It's my job to give athletes and fans the very best playing field and experience possible. My number one priority is player safety and performance," said Schnell. "I need high quality products that I know will perform consistently and help me achieve the turf playing surface I'm after. The reason I chose GRIGG is because the products are the most proven and tested."