From the Smallest Fields to the Biggest Stadiums
BRANDT products are used on sports fields across the world. From the granddaddy of them all at The Rose Bowl Stadium on New Year's Day to The Tampa Bay Rowdies at Al Lang Stadium to little league sports complexes, BRANDT's mission is to help turf grass managers improve their turfgrass quality, playability, and overall look of the field. 
BRANDT is a leading manufacturer of specialty fertilizers, adjuvants, pond dyes, and biopesticides. Through innovative technologies, BRANDT has a robust product portfolio to service all your turfgrass management needs.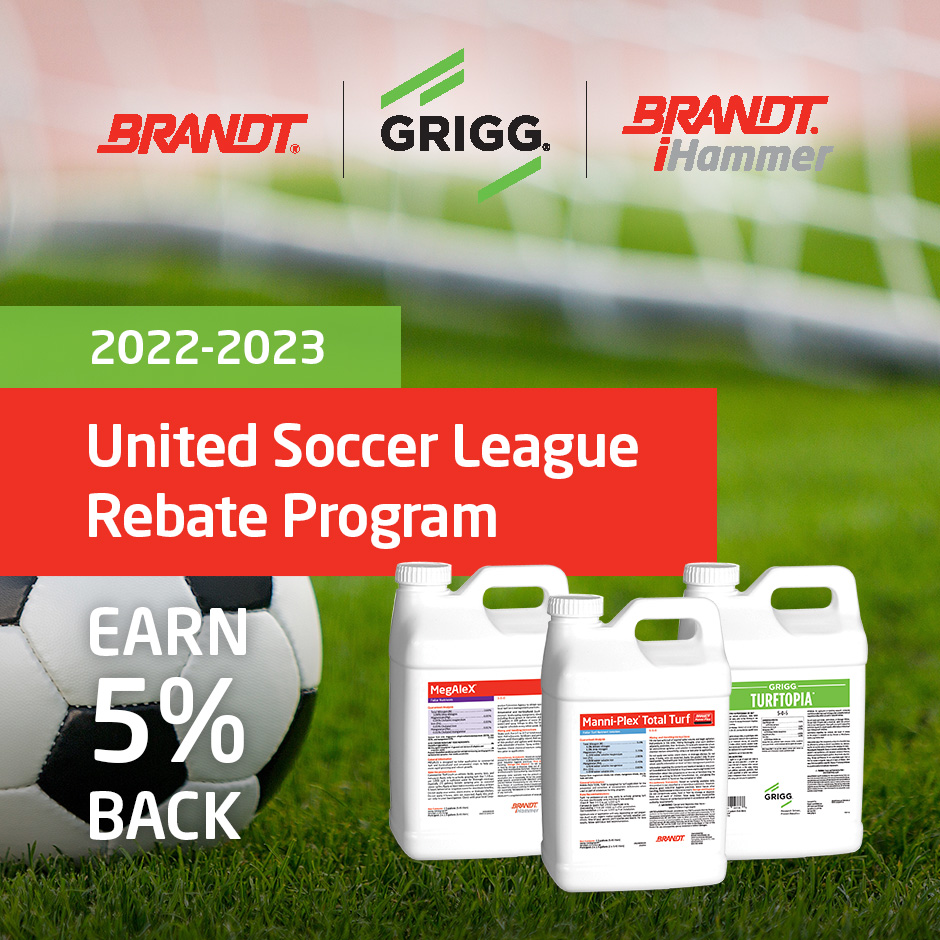 All USL Fields and Facilities can earn 5% back on any BRANDT, GRIGG, and/or BRANDT iHammer product purchased from July 1, 2022 – June 30, 2023. Get in touch with us today to learn more about this special offer. 
About our Sports Turf Fertilizer Products
BRANDT products are sophisticated formulations that have been developed through years of research and trial testing. These products supply highly efficient and reliable nutrition, maintain turfgrass resilience, playability, and performance under intense environmental conditions. When turfgrass is maintained properly, natural grass fields can provide safe, high performing surfaces that meet the needs of players. Having healthy turfgrass creates a safer field for players.
The company's flagship line of foliar nutrients, BRANDT® Manni-Plex®, is the pillar of our technology-driven nutrition for sports turfgrass. The proprietary chemistry maximizes nutrient uptake, mobility, and efficiency, all while been cost-effective for turf grass managers. This helps correct nutrient deficiencies and maintain the turf's vigor throughout the seasons. BRANDT has also created programs and pre-packaged kits to make fertilizer decisions easier. The company offers a wide range of products and features chemistries from GRIGG® and BRANDT iHammer.
BRANDT Products in Action
These are stadiums and athletic fields around the world that utilize the performance of our technology-driven nutrition for sports turf. Just to name a few:
The Rose Bowl Stadium, home of the UCLA Bruins
M&T Bank Stadium, home of the Baltimore Ravens
LMCU Ball Park, home of the West Michigan Whitecaps
Target Field, home of the Minnesota Twins
Roger Dean Chevrolet Stadium, home of the Jupiter Hammerheads and Palm Beach Cardinals
U.S. Bank Stadium, home of the Minnesota Vikings
CHS Field, home of the St. Paul Saints
Our Partners
BRANDT is pleased to announce that we are the preferred turf nutrition products provider of the USL and a proud partner of the Tampa Bay Rowdies®! BRANDT is also the official fertilizer partner of the Rose Bowl Stadium®.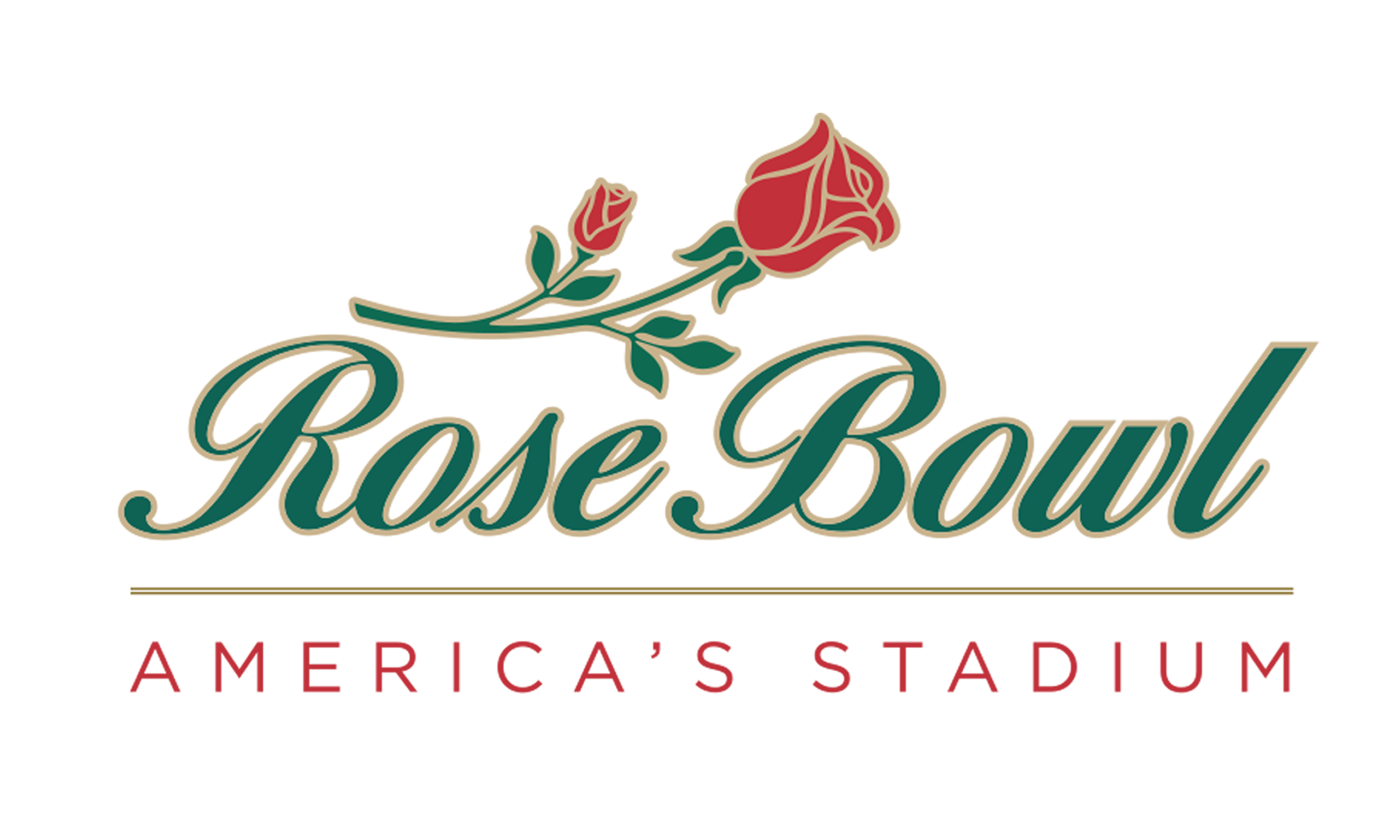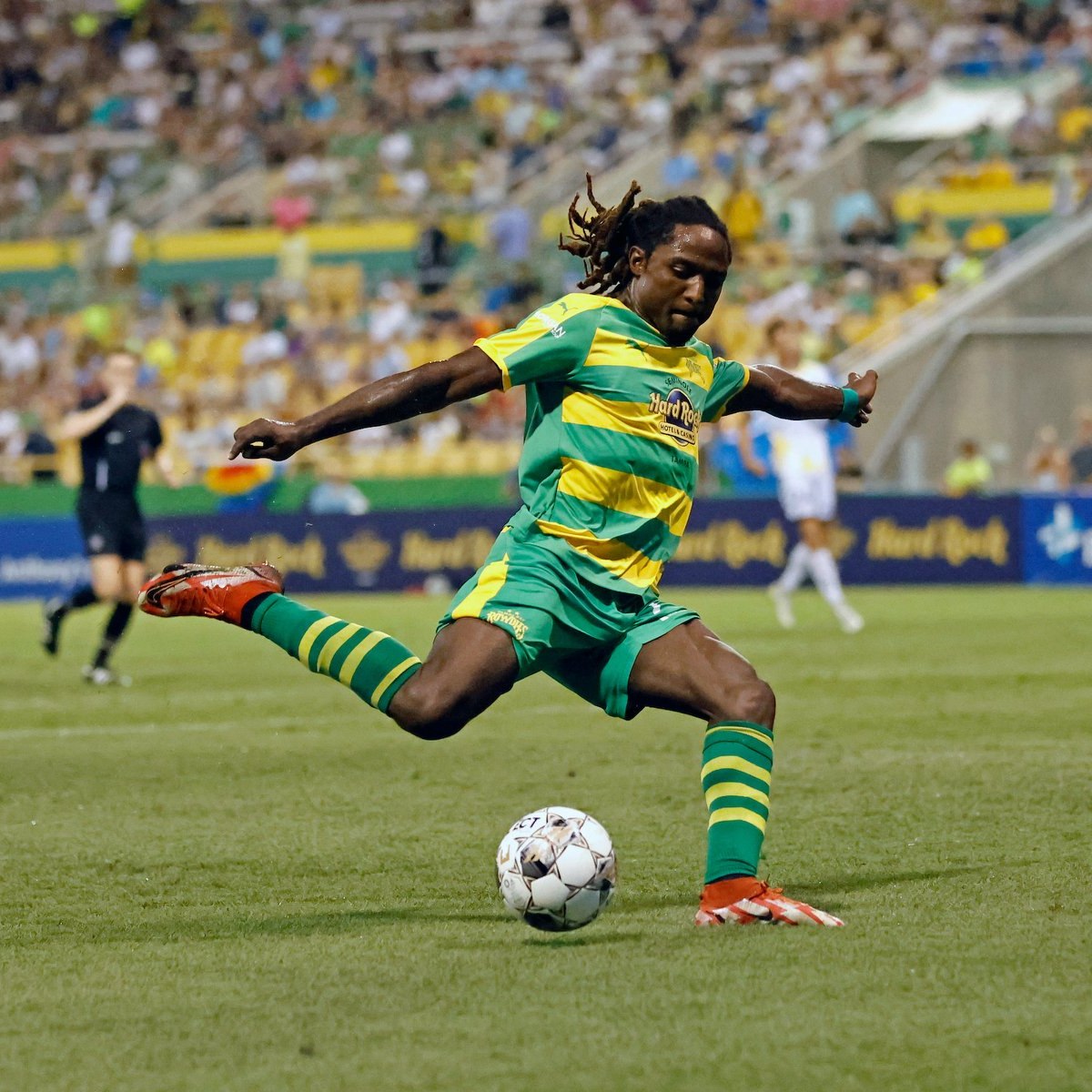 Elite Playability for Elite Athletes
Sports field maintenance is more than setting the timer for sprinklers, it's about getting to know the fields needs. These efforts go beyond providing luscious looking fields, it's about ensuring the turfgrass is in good condition to reduce the likelihood of injury.
Having a proper nutritional program is important to the condition of turfgrass. Proper fertilization practices produce a vibrant green turfgrass that resists pests and environmental stresses. Turfgrasses require at least 16 nutrients for normal growth and development. Regardless of the amount required, a deficiency of any of these nutrients will limit the growth and development of your turfgrass. This is where BRANDT technology-driven products can assist with your nutrient needs.
Why Partner with BRANDT?
Based on years of research and development, BRANDT provides trusted advice and innovative solutions for sports turfgrass. We take pride in our products and suppling our customers with the best experience possible. Our sales team doesn't just push product to meet their quota, they analyze the field and recommend solutions that fit your budget and needs.
Want to Save $ on Your Sports Turf Fertilizer Plan?
All USL Fields and Facilities can earn 5% back on any BRANDT, GRIGG, and/or BRANDT iHammer product purchased from July 1, 2022 – June 30, 2023. Get in touch with us today to learn more about this special offer. 
Not a USL Superintended but still want to save? We're always looking for new and exciting venues to try our products. Connect with a BRANDT Sports Turf Sales Representative today to learn more.