Inside News

Miguel Paludo Wins Two Championships in Porsche GT3 Cup Challenge Brazil Series
December 4, 2017
Miguel Paludo claimed two Porsche GT3 championships in front of a strong contingent of BRANDT do Brasil customers, employees and business partners. The 7th place race finish at the famed Interlagos (Sao Paulo, BR) track secured Miguel's top position as overall Porsche GT3 Cup series champion as well as the Porsche GT3 Endurance championship with teammates Justin Allgaier and Beto Gresse.
Read More...
Photo Galleries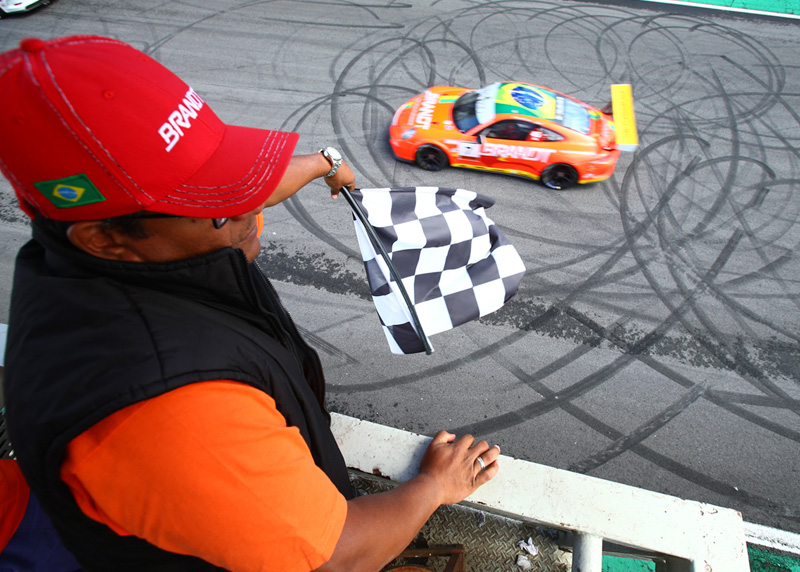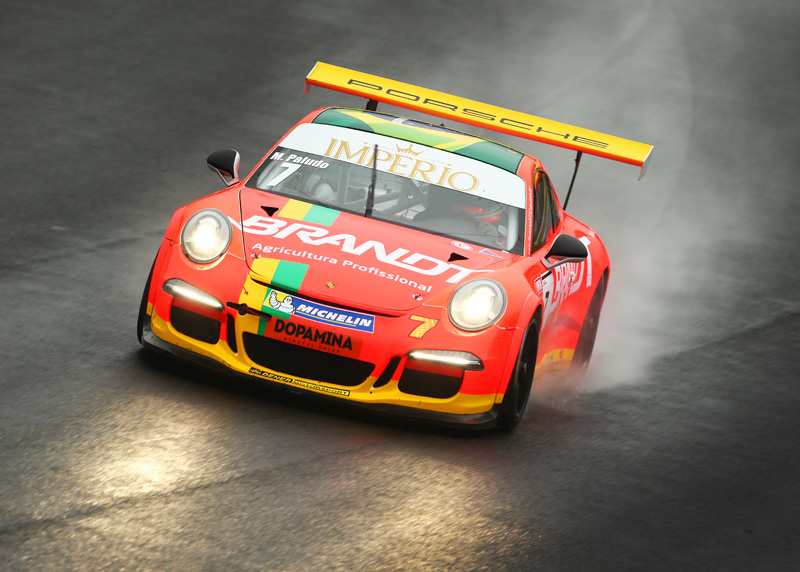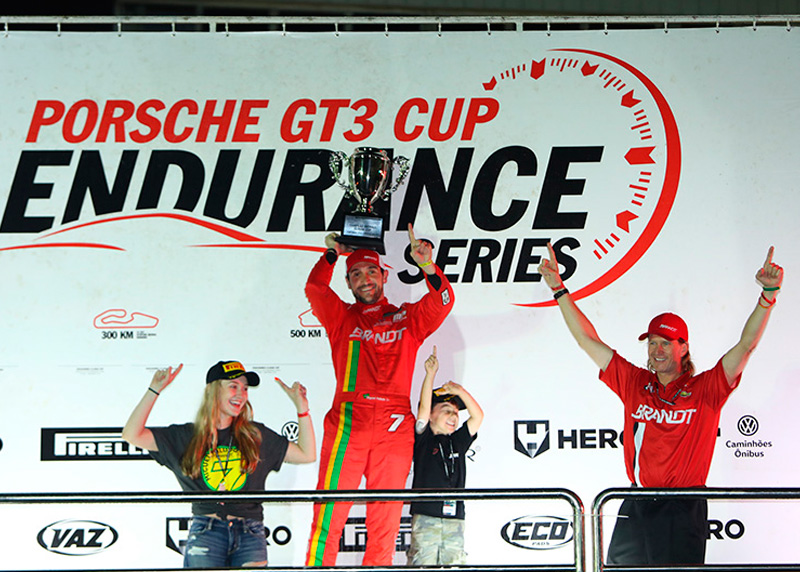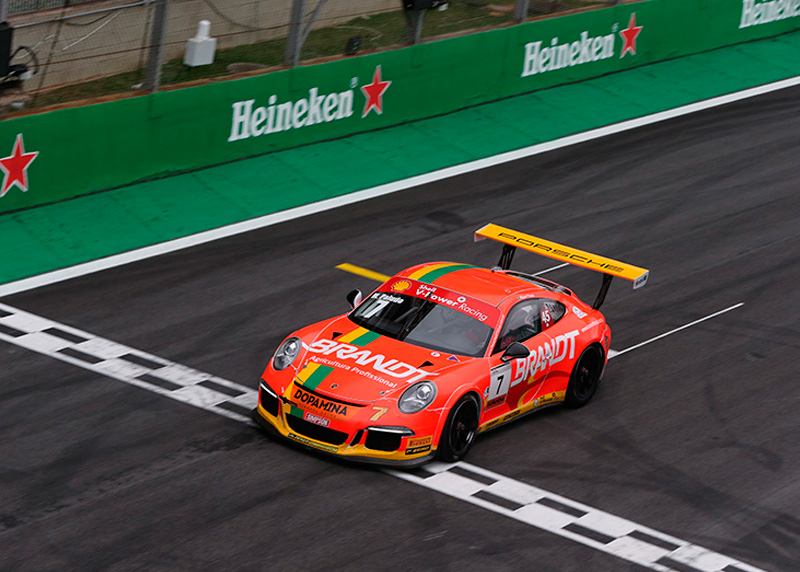 Tweets by @brandracing
Upcoming Races
October 25, 2019
Goiânia, Brazil

November 15, 2019
Interlagos, Brazil

November 29, 2019
Interlagos, Brazil

Porsche Series
Current Standings
Results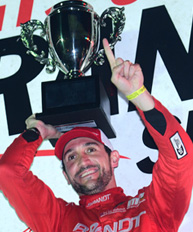 Miguel Paludo

June 26, 1983

Noca Prata, Brazil
Coming off his 5th Brasil Porsche GT3 Cup Series Championship, Miguel Paludo is looking to keep his winning streak alive, competing for his 6th Porsche Series Championship.  In 2017, Paludo ran the preliminary race of the 24 hours of Le Man and in 2019, he will be competing on the preliminary race in the Formula 1 Spain GP, in the Porsche Super Cup series, representing Brazil and BRANDT against the best Porsche drivers of the world.  The Nova Prata, Brazil, native had a career year in 2017, capturing both the overall championship and his 1st endurance championship.
Miguel Paludo got his first taste of racing in a go-kart at age 14 and did not pursue his racing career professionally until after graduating from college and starting his own successful business. At age 21, Paludo and his brother Daniel competed side-by-side in an entry in one of Brazil's regional touring car series. Paludo experienced success immediately, winning just the fourth race in which he competed. 

That same year, Paludo was diagnosed with type 1 diabetes. However, he did not let the diagnosis stop him. He continued to pursue his racing career, all while learning how to manage his diabetes. In 2006, Paludo took his talents to the national level, racing Renault Clios, where he earned two podium finishes. In 2008, Paludo graduated to the Porsche GT3 Cup Brasil, winning the championship on the strength of three wins, two poles and 11 top-three finishes. Paludo repeated his performance the following year, becoming the first back-to-back and two-time champion in series history.
Racing History – Racing to feed the world
Since 2011 it has been BRANDT's mission to honor those who devote their time and effort towards growing the food for our tables and the fuel for our vehicles.
With our team of sponsors, it is our goal to raise awareness about the importance of the Ag industry as a whole.