BRANDT is focused on helping you take control of your bottom line. With more than 250 products, BRANDT is preferred by farmers who grow everything from tree nuts to fruits and vegetables to row crops. Since 1953, the Brandt family and their employees have remained true to a philosophy planted deep in the company's midwestern roots and forged by an American spirit that focuses on a commitment to quality people and quality products.
BRANDT offers the products, knowledge and customer service to help make its customers at home and around the world successful. By taking care of its customers, BRANDT helps families, farms, and communities take back control during these times. Our team provides trusted advice and innovative solutions for every grower. It boasts one of the largest portfolios of micronutrients and OMRI Listed products available today, and our products are proudly distributed in the US and over 45 countries.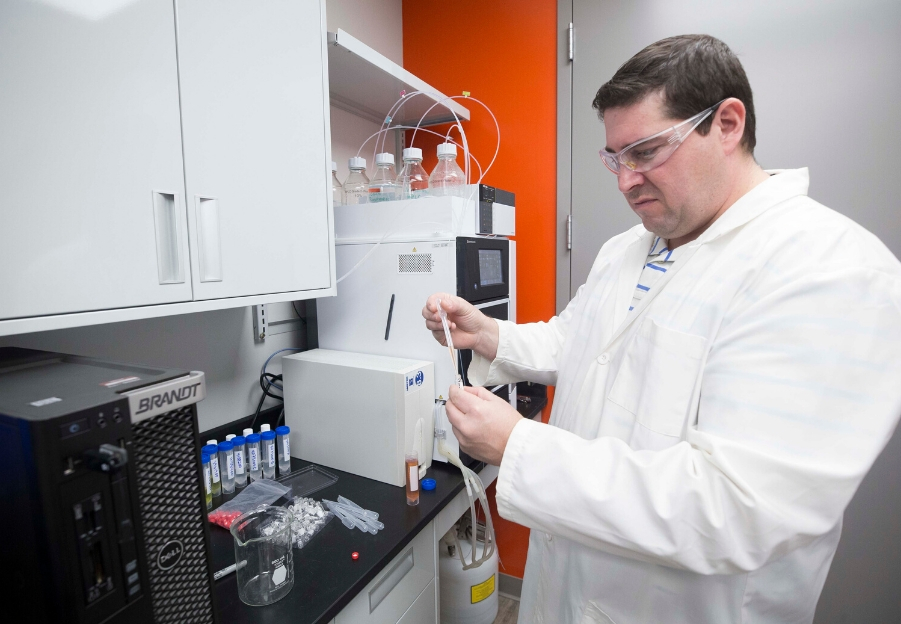 BRANDT has been at the forefront of new product development and technologies, which are the lifeblood of BRANDT. With a team dedicated to discovery and innovation, BRANDT invests in ongoing research and facilities dedicated to producing top of line products to our customers. BRANDT puts in the time so you can enjoy the reward!
Our Discovery and Innovation Team is essential for BRANDT to ensure our customers receive the highest quality products. BRANDT has technical laboratories in Pleasant Plains, Illinois; Fresno, California; and Visalia, California. BRANDT also has a research farm that is used to test new technologies and methods to improve processes and products for all farmers.
BRANDT Smart System: Smarter Nutrient Delivery with Advanced Compatibility
Our flagship line of foliar micronutrients were designed for superior performance in a wide range of complex crop protection tank mixes, including glyphosate and *select dicamba and 2,4-D herbicides.
BRANDT EnzUp: Prime Your Soil for Success
Prime your soil for success with our new patent pending enzyme technology. BRANDT EnzUp contains a high concentration of enzymes that boost nutrient availability and converts organic matter into smaller, digestible units. This creates a rich soil environment around the seed, which supports early growth and root development.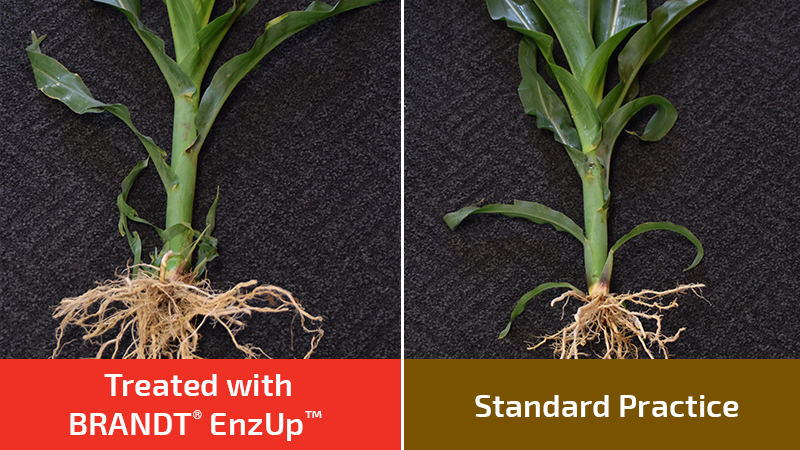 BRANDT Manni-Plex: High Performance Micronutrients
This proprietary technology is designed to enhance the absorption of nutrients through the leaf. BRANDT Manni-Plex products improve nutrient mobility and translocation through the plant phloem to key growing points.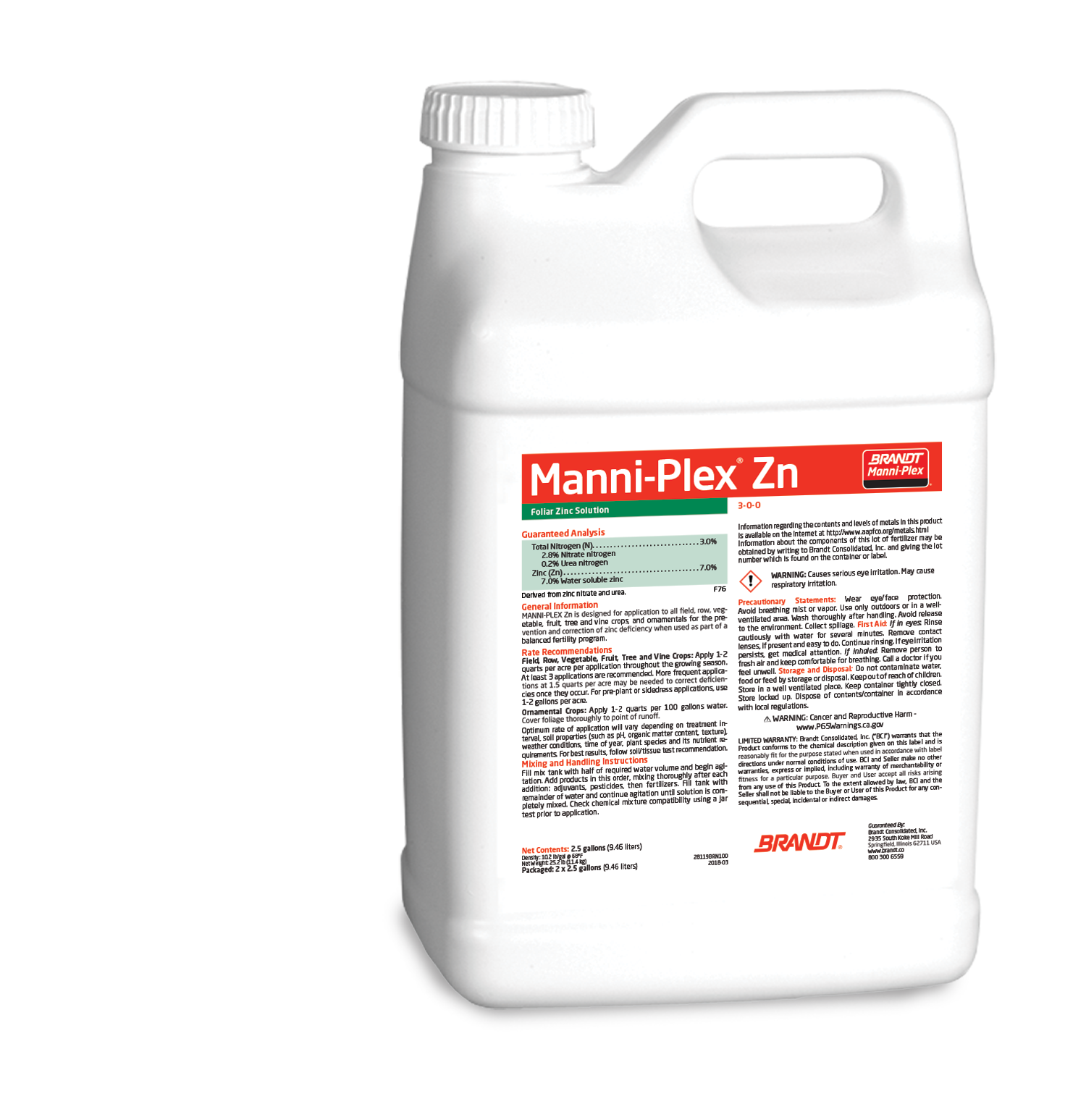 BRANDT Organiplex: Sustainable Foliar Nutrition
New proprietary foliar nutrient line. Each formulation contains a high concentration of amino acids complexed with select nutrients to manage and correct crop needs. Applying foliar amino acids provides plants with the building blocks it needs for protein synthesis, which boosts plant growth in environmentally stressful conditions.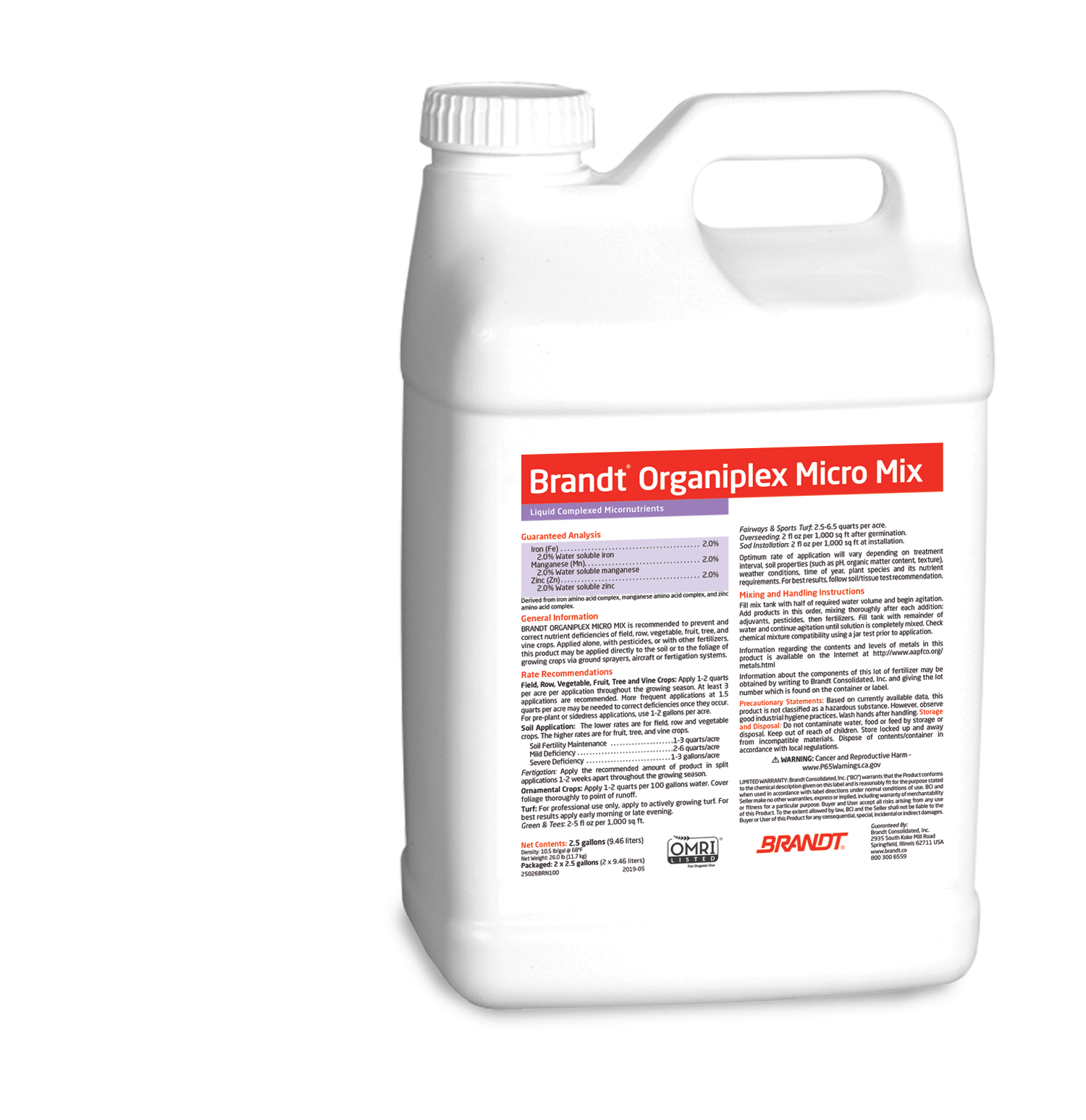 Helping Growers Achieve Better Results since 1953
In farming, there aren't any easy shortcuts. We understand you work hard to earn your yields. That's why BRANDT has dedicated teams to provide you with the best solutions possible. We take pride in helping crops and growers reach their full investment potential. For over 65 years, BRANDT has uncovered valuable trends that assist our customers with their agronomy decisions. Get in contact with a BRANDT plant health expert near you.